Academy launches probe after indie film's surprise Oscars nod
The Academy of Motion Picture Arts and Sciences said Friday it was launching a review of Oscars campaigning, days after a small indie film surprised industry-watchers with a shock nomination to Hollywood's most prestigious awards.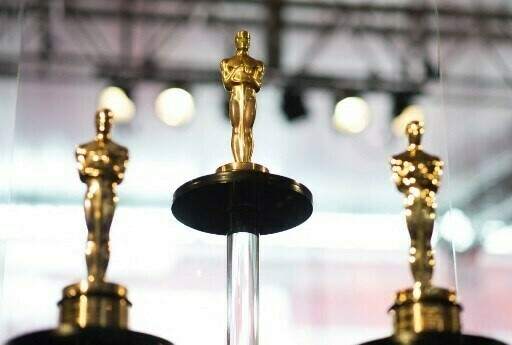 When Andrea Riseborough's name appeared on the short list of nominees for Best Actress, the movie "To Leslie" had only grossed $27,000 at the box office.
Riseborough, who plays an alcoholic single mother in Texas, came out on top of the likely front-runners, Viola Davis (from "The Woman King") and Danielle Deadwyler (from "Till").
After an intense, last-minute social media campaign by celebrity friends like Edward Norton, Gwyneth Paltrow, and Sarah Paulson, the nod was given.
According to the movie industry publication Variety, the Academy had received a number of calls and emails following the nomination, and moviemakers were debating whether any rules had been broken.
The Academy of Motion Picture Arts and Sciences announced on Friday that it would be examining its procedures without naming the movie.
A statement read, "We are committed to ensuring an inclusive awards process" and stated, "It is the Academy's goal to ensure that the Awards competition is conducted in a fair and ethical manner."
"We are going through the campaign procedures for this year's nominees to make sure that no rules were broken and to find out if the rules need to be changed in the new era of social media and digital communication.
"We support genuine grassroots campaigns for outstanding performances and have confidence in the integrity of our nomination and voting procedures."
The votes cast by the 9,500 Academy members, many of whom have previously won Oscars, determine the winners.
Each of the 17 branches of the Academy—actors, directors, producers, costume designers, and so on—picks the nominees based on their expertise.
To make the shortlist, a nominee in this category needs just over 200 votes among the approximately 1,300 members of the actors' branch.
In an effort to persuade voters ahead of the Oscars, which will be held on March 12 this year, studios plaster movie posters on billboards in Los Angeles.
Additionally, a plethora of buzz-generating parties and events can be found.
Campaigns are typically the preserve of large studios because they are typically organized by professional firms and typically do not come cheap.
However, there was no "To Leslie" on this circuit.
Friday, Variety reported that "Titanic" star Frances Fisher had encouraged her fellow Academy members to nominate Riseborough in a social media post.
Variety reports that Riseborough wrote on Instagram, "To my fellow Actors in The Academy – According to Pete Hammond writing for Deadline, Andrea Riseborough can secure an Oscar nomination if 218 (out of 1,302) actors in the Actors Branch nominated her in first position for Best Actress."