Balochistan govt threatens protest in Islamabad unless funds are released
The Balochistan government on Saturday threatened to launch street protests in Islamabad unless its outstanding funds would not be released.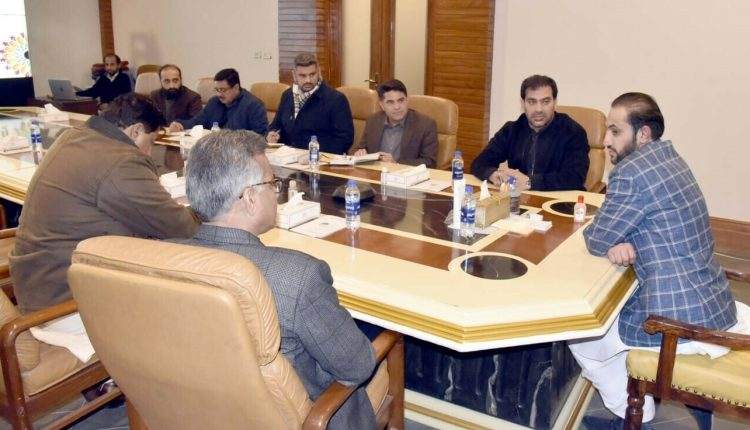 In order to pay for essentials like employee salaries, the provincial government has been requesting that the federal government release any outstanding dues and grants.
In a recent meeting with a Balochistan delegation led by Senate Chairman Sadiq Sanjrani, Federal Finance Minister Ishaq Dar pledged to provide the federal government's full support for Balochistan province's growth and progress.
On January 27, 2023, Balochistan Acting Governor Mir Jan Mohammad Jamali, Balochistan Provincial Minister Zamrak Khan Achakzai, and Federal Finance Minister Ishaq Dar met with Senate Chairman Sadiq Sanjrani in Islamabad. PHOTO: The Balochistan finance minister had been assured by PID Senate Chairman Sadiq Sanjrani that he would soon meet with Prime Minister Shahbaz Sharif and relevant federal ministers to discuss and resolve the province's finances.
Mir Asadullah Baloch, secretary general of the Balochistan National Party (Awami) and provincial Minister for Agriculture, had previously stated that the federal government had not paid Rs40 billion for the upcoming fiscal year, in addition to Rs11 billion that was owed for the previous fiscal year.