Based on advice, Imran decides to challenge the Punjab governor's failure to set an election date.
Imran Khan, a former prime minister and chairman of the Pakistan Tehreek-e-Insaf (PTI), has said that Punjab Governor Balighur Rahman broke his constitutional duty by not mentioning the date of the elections when he advised to dissolve the provincial assembly.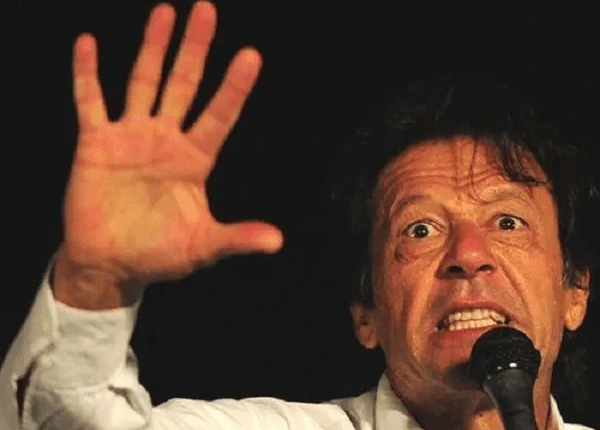 Imran Khan, the leader of the PTI, praised his party's decision to dissolve the Assembly and has decided to sue the governor.
Imran asserted that he currently possessed a number of options and could easily surpass the Pakistan Democratic Movement (PDM) in politics.
The PTI chairman asserted that the people would vote for PTI even if he was disqualified.
He predicted that Pakistan could experience a financial default similar to Sri Lanka if elections were delayed and there was a lack of transparency in the process.
Imran laid the blame for the country's economic woes on Federal Finance Minister Ishaq Dar, ignoring the performance of his government.
Regarding divisions within the PML-N over dynasty politics, Imran stated that serious voices are emerging within the PML-N regarding the organization's ongoing practice of nepotism in granting key positions.
He was referring to a recent statement by former Prime Minister Shahid Khaqan Abbasi in which he urged the leadership of his party to make difficult choices for the country's best interests.
Imran stated that Chaudhary Nisar was the first PML-N member to speak out against dynasty politics. PTI excludes street protests Imran Khan stated that PTI has not considered any street protests, even if the election date is not announced.
In an interview with British media, he later echoed these sentiments.