Bayram D. Avari, a well-known hotelier and Karachiite, has passed away.
Bayram Dinshawji Avari, a prominent Karachiite who owned the Avari hotel chain and was a leader of the Parsi community in the area, passed away on Sunday.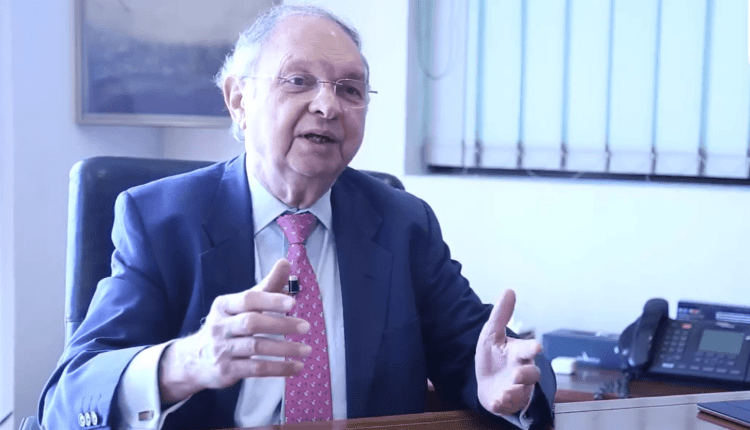 Avari, who was 81 years old at the time of the partition in 1942 and was born in Karachi, He had been ill for a very long time.
He is survived by his wife Goshpi, his children Dinshaw, Xerxes, and Zeena, as well as his grandchildren. He was affectionately referred to as "baba" by both staff and admirers.
History of sports Avari was an avid swimmer and sailor when he was younger. He had won two gold medals while competing for Pakistan at the Asian Games.
Together with Munir Sadiq, he won a gold medal in "enterprise class" yachting at the Asian Games in Bangkok in 1978 and in New Delhi in 1982, where he competed alongside his wife Goshpi.
In 1982, the Pride of Performance Award for Sports (Sailing) was presented to him.
Businesses Avari served as chairman of the Avari Group of hotels, which owns and operates several Pakistani five-star hotels.
His company was the first Pakistani company to manage a 200-room, four-star hotel in Dubai, United Arab Emirates, under international hotel management contracts. Additionally, the Ramada Inn Toronto Pearson Airport, which has 200 rooms, is managed by his company.
Avari was also a prominent leader of the Parsi community in the area.
He would exclusively host community members at his hotel for the annual Navroz ball.
Funeral On January 23, his funeral (Paidus) will be held at his residence at the Beach Luxury Hotel in Karachi, complete with all Parsi (Zoroastrian) rites.
The Sarosh prayers will follow at sunset on the same day.