Bilawal, Lavrov reaffirm Pakistan, Russia energy cooperation
Pakistan on Monday sought to further cement agreements for importing energy products, including oil and gas from Russia apart from enhancing bilateral cooperation.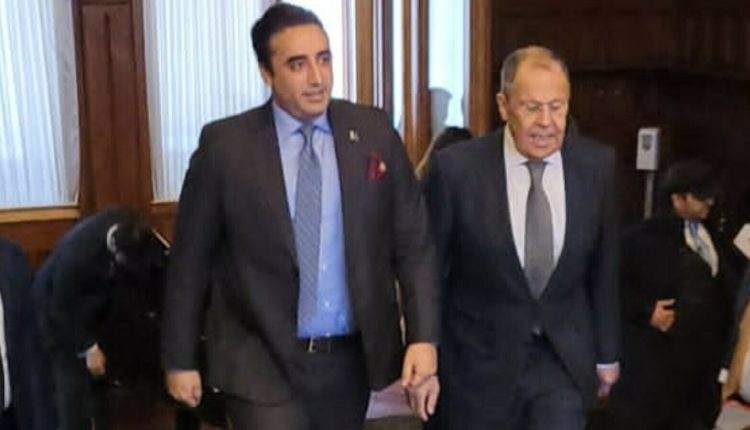 On Monday, Pakistan's Foreign Minister Bilawal Bhutto Zardari and his Russian counterpart Sergey Lavrov held a joint press conference in Moscow. They made this statement.
After discussing the entirety of their bilateral relations and exchanging opinions on regional and international issues of mutual interest, the two sides held the press conference.
Lavrov said in response to a question that Pakistan wanted to help its people approach Russia for energy products.
However, despite their promise not to interfere in Russia's energy ties, he stated that the US and its western partners have been less than ideal.
Lavrov confirmed, in response to a question, that relevant officials from both sides were discussing the return of direct flights.
Conflict in Ukraine Prior to the press conference, Bilawal urged the diplomatic resolution of the Ukraine conflict, stating that developing nations like Pakistan were facing economic consequences.
We are of the firm belief that all conflicts can be resolved peacefully and that diplomacy can overcome all obstacles. The conflict in Ukraine is not an exception," the foreign minister stated while speaking at the joint press conference in Moscow.
He expressed the hope that Russia's "strong tradition of diplomacy" would contribute to a peaceful conflict resolution.
He said that Pakistan was proud of its relationships with Russia, the United States, and Europe, and that the country had always called for peaceful conflict resolution and dialogue.
Relations between the two countries Pakistan's foreign minister stated that the nation would maintain high-level contact with the Russian Federation and that Pakistan viewed Russia as a significant player in West, South, and Central Asia.
Foreign Minister Bilawal addressed the media about their meeting and stated that their "friendly" and "detailed" conversation covered all aspects of bilateral relations and regional issues.
He stated that Pakistan wanted to strengthen its cooperation with Russia in the areas of trade, security, defense, counterterrorism, education, and people-to-people contacts as both countries celebrated their 75th anniversary of diplomatic relations.
Pakistan and Russia wanted to achieve common objectives of peace and stability in Afghanistan, Pakistan's Foreign Minister Bilawal stated to the media.
Russian Foreign Minister Sergey Lavrov said in his remarks that Russia was pleased with its military cooperation with Pakistan and that the two countries held regular military contacts, including joint exercises and training.
Energy ties In response to a question about energy cooperation between Pakistan and Russia, the foreign minister said that the current government was committed to meeting the country's energy needs.
Pakistan and Russia wanted to achieve common objectives of peace and stability in the war-torn country, Afghanistan's Foreign Minister Bilawal told the media.
Lavrov stated that Afghanistan was directly connected to the end of terrorism in the region. They had agreed to use the capabilities of the SCO, particularly its contact group on Afghanistan, for this purpose.
The terrorist attack that occurred earlier in the day at a mosque in Peshawar was condemned by the Russian foreign minister, who also called for global cooperation to eradicate terrorism.