Change of heart? The United States wants to avoid the Pakistan-India conflict.
As Islamabad and New Delhi gamble on whether or not to start peace talks, the United States of America virtually stated on Tuesday that it wants to stay out of the current conflict between Pakistan and India.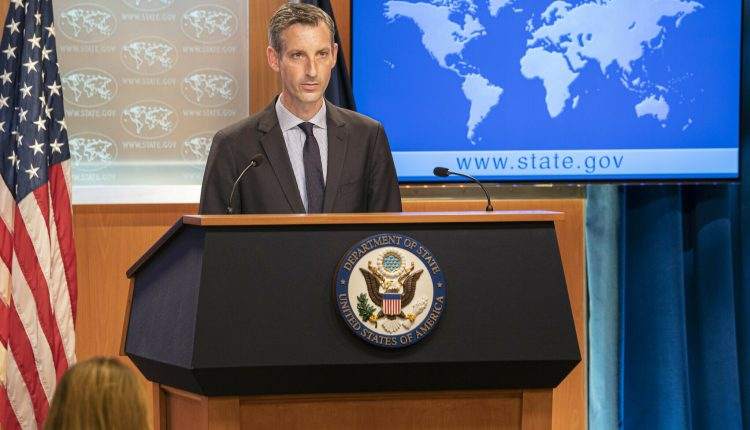 Ned Price, a spokesperson for the US State Department, was questioned about Prime Minister Shehbaz Sharif's recent offer of an olive branch to his Indian counterpart Narendra Modi during his daily media briefing in Washington.
We have long advocated for South Asian stability. That's definitely what Washington wants to see happen in South Asia, Price said, adding that's what Washington wants to happen.
However, he pointed out that these were independent relationships when it came to partnerships with the two nations as a whole.
We don't see these relationships as having zero benefits. He stated, "They stand on their own."
He stated that the pace, scope, and character of any future dialogue between India and Pakistan "were a matter for those two countries, India and Pakistan," reiterating Washington's desire for regional stability.
Price was also asked about Monday's nationwide power outage and whether Islamabad had sought Washington's assistance in the matter given its previous involvement in the development of various grid components or stations.
Obviously, I have witnessed Pakistani events. Price stated, "Our thoughts are with all those who have been affected by the outages." She added, "The United States of America has, of course, assisted our Pakistani partners across any number of challenges." He stated, suggesting that Islamabad must initiate a request in this regard, "We are prepared to do so in this case if there is something that we are able to provide."
"However, I'm not aware of any specific requests."
Relations with the government of Imran Khan Price responded that they were "open to work" with any elected government in Islamabad when asked how the United States would approach Pakistan if it were to re-elect Imran Khan, chairman of the Pakistan Tehreek-e-Insaf (PTI), as prime minister.
He stated, "We are, of course, open to and would work with any elected government in Pakistan," noting that Pakistan remains the United States' primary trading partner and that the two nations have a number of common interests.
He added, "We have demonstrated our desire to see constructive relations with Pakistan over the course of successive governments," and that Washington evaluates governments based on their policies.
"Ultimately, it would be a question of the kind of policy that any future Pakistani government might pursue."
Press freedom Price stated that the criminal charges against a senior journalist placed an emphasis on press freedom worldwide. He added that they routinely raise their concerns about press freedom with governments and stakeholders worldwide. "Free press and informed citizenry are key for any nation and its democratic identity, its democratic future, and the democratic aspirations of its own people," he said.