China claims a decrease of nearly 80% in Covid deaths.
Authorities have stated that since the beginning of the month, the number of daily Covid-19 deaths in China has decreased by nearly 80%, indicating that the country's unprecedented infection surge may have begun to abate.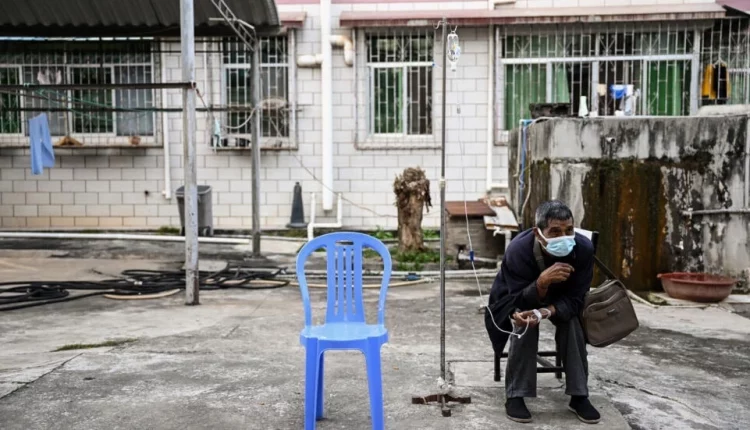 Since Beijing abruptly ended its zero-Covid policy last month, the world's most populous nation has seen an uptick in virus cases.
Given China's narrow definition of a Covid death and official estimates that large portions of the population have been infected, it is believed that Beijing's figures only represent a small portion of the actual death toll.
In addition to the previous announcement that approximately 60,000 people had succumbed to the virus in hospitals in just over a month, the CDC reported last week that nearly 13,000 people had died from illnesses related to Covid between January 13 and 19.
However, recent announcements from local governments and media accounts suggest that the wave may have begun to recede since it reached its peak in late December and early January, when hospitals and crematories were overflowing.
According to a statement released on Wednesday, the Centers for Disease Control and Prevention (CDC) of China reported that there were 896 cases of the virus-related death in hospitals on Monday, representing a 79% decrease from January 4.
The CDC reported that the number of severe cases in hospitals had also decreased to 36,000 by Monday, a 72% decrease from the peak of 128,000 on January 5.
The announcement was made during China's biggest public holiday, Lunar New Year. Authorities had previously warned that the time of mass travel and social gatherings could bring about a new outbreak of infections.
According to official figures, state broadcaster CCTV reported on Tuesday that during the Lunar New Year travel period, approximately 664 million trips had been taken across the country.