Conference organized by Paigham-e-Pakistan to address those taking up arms against the army
In a unanimous 15-point declaration, the Paigham-e-Pakistan conference held on Monday at the International Islamic University (IIU) emphasized that arming oneself against the Pakistan Army was the same as a mutiny.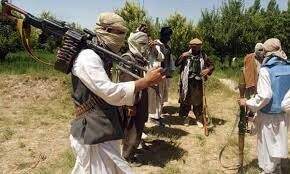 The conference was attended by scholars from various schools of thought from all over the country, including Mufti Taqi Usmani.
The declaration slammed the Tehreek-e-Taliban Pakistan (TTP) narrative, and the scholars' group reaffirmed that Pakistan is an Islamic state and that the Constitution of Pakistan is Islamic.
According to the released statement, any armed attack on Pakistan is illegal and against the law.
Additionally, the declaration called TTP Mufti Noor Wali's anti-Pakistan fatwa (decree) completely incorrect.
According to the deceleration, TTP Mufti Noor Wali and his associates ought to acknowledge Pakistan as an Islamic state.