Dar slams Imran for skipping Apex Committee meeting
Federal Finance Minister Ishaq Dar on Saturday slammed former prime minister and Pakistan Tehreek-e-Insaf (PTI) Chairman Imran Khan for skipping the all-important meeting of the Apex Committee in Peshawar on Friday.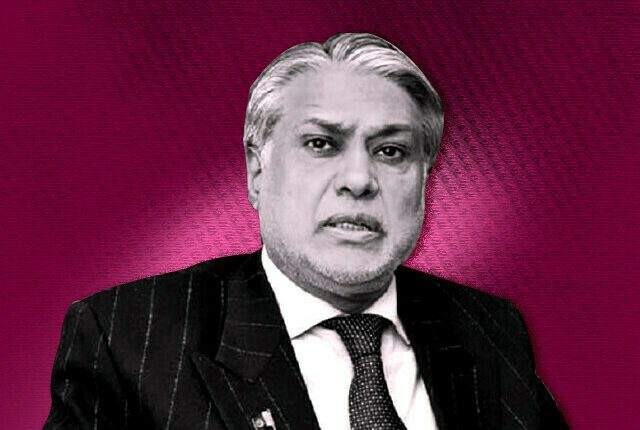 Dar responded to a tweet by Imran on Saturday morning in which he claimed not to recognize an "imported government" that was "installed through conspiracy and horse trading" in a series of messages posted on the social media site Twitter.
He stated, "Irresponsible tweet of Imran Khan is designed only to damage the country's security situation and vitiate the political atmosphere," pointing to the fact that Imran had "destroyed" Pakistan's economy, which had caused it to drop from being the 24th largest economy in the world in 2018 to the 47th largest in 2022.
He added, "volumes of bad governance, incompetence, unprecedented debt accumulation, mismanagement, and corruption-led rule which caused high inflation and unbearable miseries for the people of Pakistan" are all reflected in this statement.
"Everyone knows he is a self-centered, narcissistic, and megalomaniac who has gone insane since his constitutional removal from PM-office."
Dar went on to say that PM Shehbaz Sharif and Imran's differences could not be more stark.
"Imran Khan's response in this uncouth and crass manner is shocking," she said. "Shebaz Sharif invited him as leader of a political party for a national dialogue on the subject of security and the National Action Plan (NAP), which affects every Pakistani."
Imran and the PTI skipped the meeting because they felt like they were the targets of a witch hunt with cases brought against every member of its leadership.