Delay in Karachi LG polls result, claims vote rigging in process
After a long-awaited polling for local government elections in Karachi and Hyderabad that took place on Sunday now becoming controversial as the delay in the result has been seen by the Election Commission of Pakistan (ECP) which raises questions about electoral irregularities and vote rigging in the process.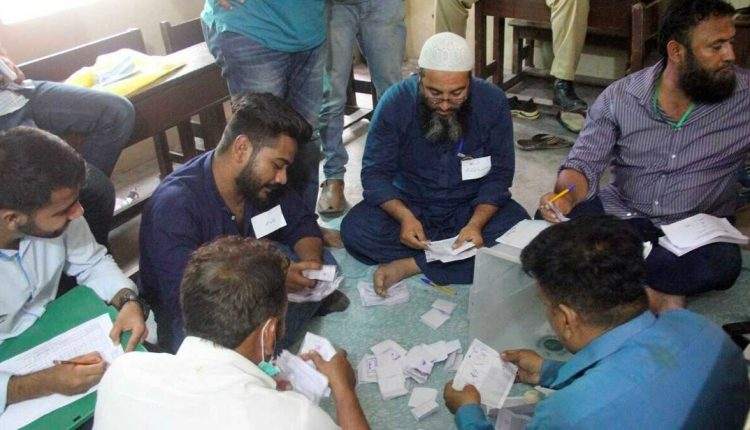 Polling-which took place in 16 districts of Karachi and Hyderabad divisions in the second phase-began at 8am and continued till 5pm without any break.
As the vote count gained momentum, unofficial results started pouring in from several districts of the Hyderabad division.
But, hours after the end of polling, results were still awaited from most districts in Karachi division, with reports of polling agents not receiving Forms 11 and 12 from presiding officers, and reporters complaining of being barred from covering the vote counting process.
Although the Muttahida Qaumi Movement-Pakistan (MQM-P) boycotted the polls at the 11th hour, Sindh Minister for Information Sharjeel Inam Memon observed that the voter turnout was "fine".
The PPP emerged victorious in Karachi's Malir district. According to unofficial results, the PPP won 29 seats of union committee chairman and vice chairman, sweeping the polls in Gadap, Malir and Ibrahim Hyderi.
However, the PPP was defeated in Gulshan-i-Hadeed's UC-4, which was won by the JI's candidates for chairman and vice chairman.
However, over the delay of the result, the Jamaat-e-Islami (JI) has announced stage protest in Karachi.
Jamaat-e-Islami's chief Hafiz Naeem-ur-Rehman stated that the presiding officers were bound to give Forms 11 and 12 as per law but some Deputy Commissioners working in favour of the PPP-led Sindh government were interfering in the process.
He said that his party had not been provided with the forms even after 10 pm.
"If the forms are not provided in the next one hour and the ROs do not announce the results, there will be sit-ins across the city," he warned, adding that the party would announce its strategy after consultation.