Discord and forward blocs are discussed: Nawaz is prepared to clean up the PML-N's house.
On Thursday, the Pakistan Muslim League-Nawaz (PMl-N) supremo and deposed prime minister Nawaz Sharif took note of reports that the party's fractures, groupings, and forward blocs were getting worse. He made it abundantly clear that those who do not advance the party's policy will not be retained.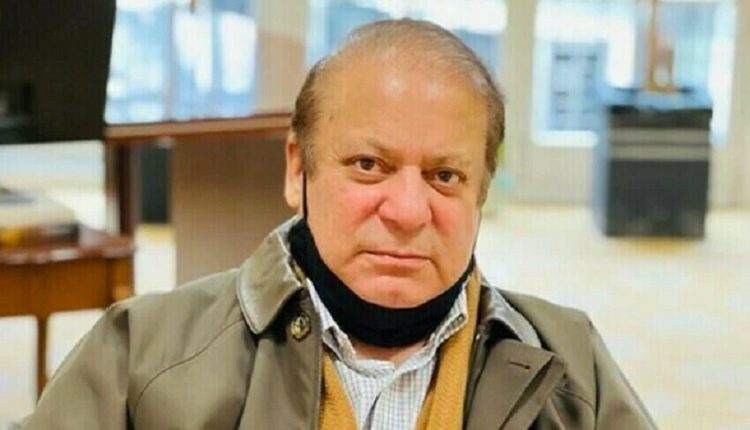 Nawaz took a swipe at former prime minister and Pakistan Tehreek-e-Insaf (PTI) Chairman Imran Khan while speaking to journalists outside his son Hasan Nawaz's office in London on Thursday ahead of a crucial party confab.
During Imran's nearly four years in office, the leader of the PML-N said that he played with the country.
Nawaz also said that the people were happier and the economy was doing well during their time in office.
He offered the suggestion, "Just compare my four years to Imran Khan's tenure."
He also said that the PML-N will lead the country out of the problems it is in right now.
Sanaullah confident about the polls Federal Interior Minister Rana Sanaullah arrived in London yesterday for a crucial party meeting ahead of the polls. She said she was confident that there would be enough voters in the province.
He stated, referring to the past practice of desertions prior to elections, that if someone attempts to deceive us, they will be left nowhere.
He went on to say that the PML-N will win Punjab's upcoming by-elections.
The federal interior minister confirmed PML-N Senior Vice President Maryam Nawaz's return, which was reported to have occurred on January 29.
He went on to say that Maryam would reorganize the party upon her return to Pakistan.
In addition, he stated that Nawaz Sharif would lead the PML-N's election campaign and will soon return to the country.
"Nawaz Sharif desires to return to the nation as soon as possible."
Sanaullah stated that Imran Khan ought to be disqualified in the tyrian white case in its entirety.