Disgruntled, MQM-P set to stage massive protest in Karachi on Jan 9
After crunch talks with the Pakistan Peoples Party (PPP) arbitrated by the allied Pakistan Muslim League-Nawaz (PML-N) failed to break a deadlock over fresh delimitation, the Muttahida Qaumi Movement-Pakistan (MQM-P) has decided to stage a massive protest in the port city on Monday, January 9.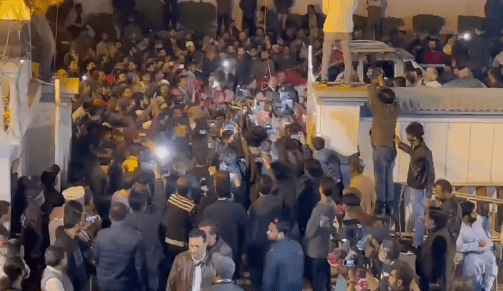 In this regard, the party has accelerated its drive to call all factions to unite under a single banner.
MQM-P Convener Khalid Maqbool Siddiqui, while addressing a news conference in Karachi on Tuesday urged all factions of the party to unite.
Sitting alongside Pak Sarzameen Party (PSP) chief Mustafa Kamal – a former MQM mayor and senator, Siddiqui said their unity was the only guarantor for the port city against certain doom.
Siddiqui's press conference came after MQM-P delegation visited PSP headquarters, Pakistan House, and held delegation-level talks on the upcoming local government elections in the Karachi and Hyderabad divisions apart from the country's overall political and economic situation.
The MQM-P convener reiterated that local government polls in urban areas of Sindh, including Karachi and Hyderabad divisions, should be held as soon as possible.
However, he warned that no one would accept the results of local body elections, if they are held in constituencies drawn up in a fake census,
Siddique called for making collective efforts to take Karachi from today's problems.
Talking to media person, Mustafa Kamal said that only Karachi, not the International Monetary Fund (IMF) can save the country from its current quagmire of economic problems.
The former city mayor conceded that no single party can solve the country's problems, and stressed on collective wisdom.
Earlier, the Khalid Maqbool addressing a press conference at MQM-P's headquarters in Karachi's Bahadurabad neighborhood, had announced that they were ready for LB polls, as long as their demands for redrawing constituencies in the city was met.