Dissolving assemblies unconstitutional, undemocratic: Rana Sana
Reacting to Punjab Chief Minister Parvez Elahi's decision to sign a summary advising Governor Balighur Rehman to dissolve the Punjab Assembly, Federal Interior Minister Rana Sanaullah welcomed it, stating that it would bring to an end a rule of tyranny and unrestrained loot of state resources.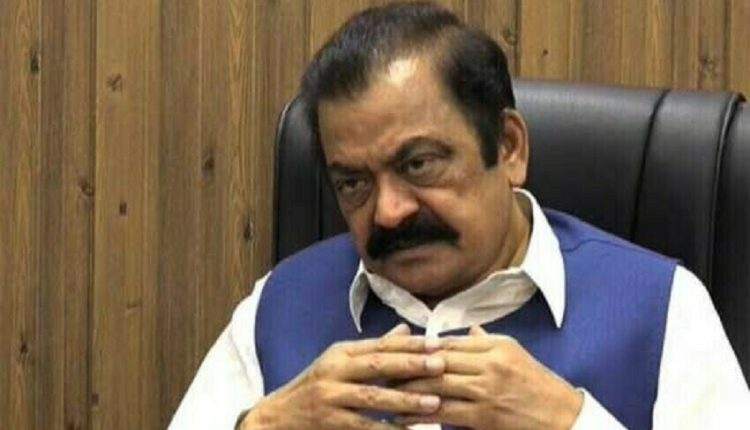 Talat Hussain on the show Red Line with Talat, he said that the establishment did not indulge in any political engineering in Punjab, noting that even if money had been given to MPAs as claimed by the Pakistan Tehreek-e-Insaf (PTI) Chairman Imran Khan, the MPAs would not have appeared during the vote of confidence.
"They have blatantly lied," he said.
He went on to term the dissolution of the assemblies as "unconstitutional and undemocratic."
However, Sanaullah welcomed the dissolution of the assembly, noting that it was the end of the "loot fest of state resources in Punjab".
Sanaullah also commented on elections in Punjab and Khyber Pakhtunkhwa, saying that the PTI can hold by-elections in these provinces if they are interested.
PML-N in favor of dissolution
He went on to claim that until December 17, his party was the opinion that the provincial assembly should be dissolved.
"Why did they have to give a date for dissolving the assembly when they could have simply and silently signed the summary and sent it to the governor and announced that they have dissolved it," he asked rhetorically.
The minister also addressed the role of the federal government in these events, stating that it will continue its work until August 16.
With regards to immediately going for general elections, Sanaullah stated that the situation in two provinces, Sindh and Balochistan following the floods, was not possible to hold polls there yet with hundreds of thousands still living in shelters.
However, he was of the view that by-polls should be held in KP and Punjab within 90 days after the dissolution the provincial assemblies there.
Asked whether the governor would sign the summary to dissolve the assembly, Sanaullah said that even if the governor did nothing, the summary would be automatically implemented after 48 hours.
Curiously, the federal interior minister further revealed that Punjab Chief Minister Parvez Elahi had requested the PML-N to move a vote of no-confidence against him which the PML-N obliged.