Five US police officers are accused of fatally beating a Black man.
As the southern city of Memphis prepared for possible civil unrest and President Joe Biden urged demonstrators to demonstrate peacefully, US authorities on Thursday charged five former police officers with murder in connection with the fatal beating of a Black man in Memphis.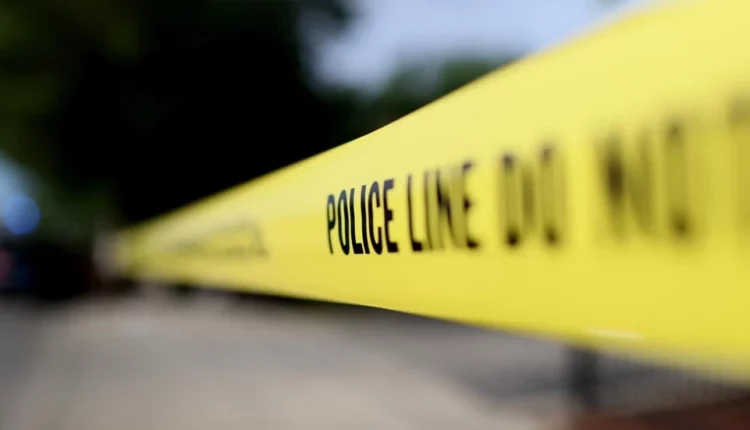 The Memphis Police Department pulled over 29-year-old Tyre Nichols on January 7 for reckless driving.
Ben Crump and Antonio Romanucci, family attorneys, made the following statement: "police brutalized him to the point of being unrecognizable" following the subsequent chase.
According to police, an internal investigation revealed that the five Black officers had used excessive force and failed to provide assistance, leading to their dismissal.
Police say Nichols was taken to a hospital where he died on January 10 in a critical condition.
A police video of the arrest, according to officials, will be released after 6:00 p.m. Central time on Friday (0000 GMT on Saturday).
Nichols's death at the hands of the police brought back images of George Floyd's asphyxiation by a white Minneapolis police officer in May 2020, which was caught on camera.
The video of Floyd's death spread quickly, igniting a massive, sometimes violent wave of nationwide protests that raised questions about race relations and police brutality in the United States.
The officers in Memphis are also facing charges of aggravated kidnapping and assault in addition to second-degree murder.
According to statements made by District Attorney Steve Mulroy to CNN, "I don't think they will have any questions about those charges after everyone sees the video."
Memphis is Tennessee's second-largest city and is 65% African-American.
"The disgusting way in which he lost his life at the hands of Memphis police," said family lawyers who watched the video.
The lawyers added, "Giving us hope as we continue to push for Tyre's justice, the news today from Memphis officials that these five officers are being held criminally accountable for their deadly and brutal actions."
Biden called for calm on Thursday, anticipating outrage following the release of the video.
In a statement, the president said, "I join Tyre's family in calling for peaceful protest as Americans grieve, the Department of Justice conducts its investigation, and state authorities continue their work."
"Sickened by what I saw," the family's attorneys added, "points to the desperate need for change and reform to ensure that this violence stops occurring during low-threat procedures, like in this case, a traffic stop." The beating of Nichols also "points to the desperate need for change and reform."
Although attorneys for two of the five officers charged with Nichols's murder stated that their clients intended to post bail, they have all been taken into custody.
According to Desmond Mills Jr.'s attorney Blake Ballin, his client and his family were experiencing "a lot of anxiety and pain, not only for his own situation, but for what this kind of accusation, this kind of incident is doing to our city."
In addition, the attorney stated that he had not yet viewed the incident video.
"Sickened by what I saw and what we learned through our investigation," Tennessee Bureau of Investigation director David Rausch stated at a press conference on Thursday.
The victim's family, according to District Attorney Mulroy, was in perplexity: They described him as an almost perfect son who loved to skateboard and watch the sunset over Shelby Farms Park.
Derrick Johnson, president of the NAACP, a civil rights organization, stated, "We can name all the victims of police violence, but we can't name a single law you have passed to address it."