Flour price in Karachi crashes to Rs100 per kg as hoarders fear action
The open market price of wheat in Karachi crashed to Rs100 per kilogram as the Sindh government announced launching a crackdown on hoarders.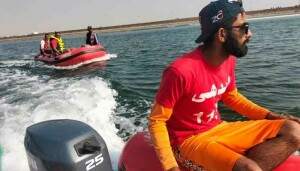 Karachi Wholesalers Grocers Association Chairman Abdul Rauf Ibrahim said that price of wheat in open market fell from Rs130 per kg to Rs100 per kg during the last 48 hours.
He claimed that there has been a chaos after government announced a crackdown on wheat hoarders, and they left the ground. This, he said, prompted the fall in price.
Efforts in putting an end to artificial shortage in the market.
He said all focus should now converge to end the prevailing flour crisis and bringing down its price.
Ibrahim urged government to fully activate price control committees for controlling inflated price of daily-use commodity.