Following a fraud report, the Adani empire in India responds.
On Monday, shares in a number of the businesses owned by Gautam Adani recovered some of the severe losses that occurred the previous week and cost the Indian tycoon's vast business empire almost $45 billion.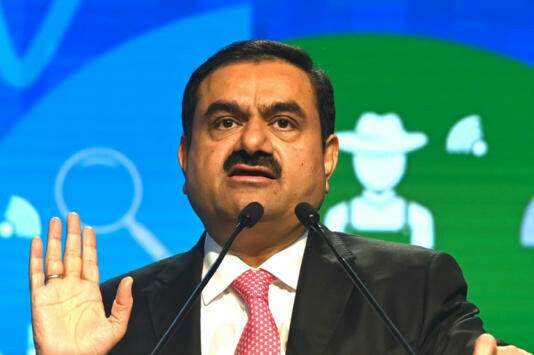 A US short-seller investment group's report alleging a "brazen stock manipulation and accounting fraud scheme over the course of decades" set off the slump.
It meant that Adani, who was ranked as the fourth richest person in the world and had a net worth of $98 billion, saw his wealth reduced to half and moved up to seventh.
The conglomerate issued a 413-page statement late Sunday that it claimed rebutted Hindenburg's claims and claimed it was the victim of a "maliciously mischievous" reputational attack.
The statement stated that Hindenburg's allegations were "nothing but a lie," referring to the dishonest financier Bernie Madoff by calling them the "Madoffs of Manhattan."
According to the statement, "This is not merely an unwarranted attack on any particular company; rather, it is a calculated attack on India, the independence, integrity, and quality of Indian institutions, as well as the growth story and ambition of India."
In response, Hindenburg declared, "India's future is being held back by the Adani Group, which has draped itself in the Indian flag while systematically looting the nation."
According to the statement, "in terms of substance, Adani's "413 page" response only included approximately 30 pages focused on issues related to our report."
"The rest of the response consisted of 330 pages of court records, 53 pages of high-level financial information, general information, and details on irrelevant corporate initiatives, such as how it encourages female entrepreneurship and the production of safe vegetables," according to the response.
Adani, who is thought to be close to Prime Minister Narendra Modi, fell from third place on the Forbes real-time rich list last week.
The 60-year-old was 11th in the ranking on Monday, putting him $90.7 billion in debt to fellow Indian businessman Mukesh Ambani.
On Monday morning, shares of flagship Adani Enterprises rebounded 7.3 percent in Mumbai, while Ports traded 4.5 percent higher.
However, Adani Total Gas's trading was again halted on Monday after a 20% decline. After falling 5%, Adani Power and Adani Wilmar also tripped their circuit breakers.
On Monday morning, Adani Transmission lost 18.3%, and Adani Green Energy lost 13%.
Following severe cuts last week, Adani's recently acquired cement companies ACC and Ambuja Cements rebounded to trade 2.6% and 5.7% higher, respectively.