Following the Pulwama dogfight, India and Pakistan came within striking distance of nuclear war: Pompeo
In his new memoir, former US Secretary of State Mike Pompeo claims that India and Pakistan, hostile neighbors with nuclear weapons, came "close" to a "nuclear conflagration" in February 2019.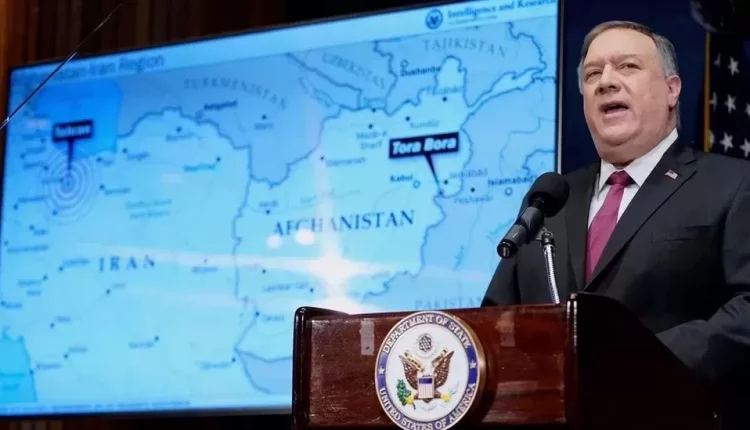 Following an attack on Indian troops in Kashmir, New Delhi claimed to have targeted Pakistani territory with bombs, escalating tensions.
After that, Pakistan had carried out an operation in which it shot down two Indian military jets and captured Wing Commander Abhinandan Varthaman, a fighter pilot. Varthaman was returned to India within hours and treated in accordance with the standards of military ethics.
Since their 1947 partition and independence from Britain, Pakistan and India have fought three wars. Except for one, all were directly above Kashmir.
Never Give An Inch, his memoir, states: "Not think the world properly knows just how close the India-Pakistan rivalry came to spilling over into a nuclear conflagration in February 2019," Pompeo asserts in support of the America I Love memoir.
The truth is, I also don't know exactly what to say; He writes, "I just know it was too close.
In addition, Pompeo declares that he will "never forget the night."
He was in Hanoi for "negotiating with the North Koreans on nuclear weapons" at a summit.
When another nuclear powder keg appeared, he thought he had cleared a nuclear minefield.
He wrote, "In connection with the decades-long dispute over the northern border region of Kashmir, India and Pakistan started threatening each other."
India had responded with air strikes inside Pakistan following the attack on Indian troops that resulted in the deaths of more than 40 soldiers. Pompeo claimed that the attack was "an Islamist terrorist attack… probably enabled in part by Pakistan's lax counter-terror policies."
"In a subsequent dogfight, the Pakistanis shot down a plane and held the Indian pilot captive,"
However, the next thing was more unexpected.
According to Pompeo's memoir, he was awoken from a deep sleep in Hanoi by an urgent request for an audience with his Indian "counterpart," who was not named.
According to what Pompeo wrote, "he [a senior Indian official] believed the Pakistanis had begun to prepare their nuclear weapons for a strike."
"India was thinking about escalating itself."
Pompeo went into escalation avoidance mode right away as a result of this.
I asked him to remain silent and allow us a minute to resolve the situation.
Pompeo went on to say that he worked in the "tiny secure communications facility in our hotel" with John Bolton, the former US National Security Adviser.
Pompeo wrote that he contacted Pakistan's then-army chief General Qamar Javed Bajwa, "whom I had engaged many times," in the heat of the moment.
The Indians' information was relayed to the Pakistani military chief by the US secretary of state.
Pompeo remarked, "He [Gen. Bajwa] said it wasn't true," adding that Gen. Bajwa believed the Indians were "as one might expect" preparing their nuclear weapons for deployment.
It took us a few hours, and our teams in New Delhi and Islamabad did a remarkable job, to convince each side that the other was not preparing for nuclear war, Pompeo said of his silent victory.
Pompeo wrote that "no other nation would have done what we did that night to avoid a terrible outcome."
Pakistan and India have not commented on Pompeo's claims at this time. India and Pakistan have not commented on Pompeo's claims.