For the first time in the history of district Battagram, a woman, Miss Sonia Shamroz, has been appointed DPO.
The newly appointed DPO took charge of the post. Battagram By Ali Murtaza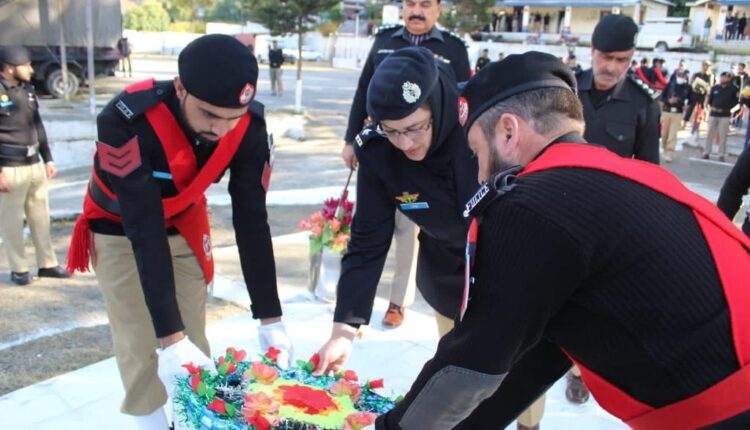 For the first time in the history of district Battagram, a woman Miss Sonia Shamroz was appointed as DPO, the DPO took charge of her position, the police patrol gave a salute, flowers were placed on the memorial martyrs of the police, and Isol Saab of Buttagram.
On this occasion of recitation of Fatiha, DSP Headquarters, SDPOs and Vigar police officers were present along with DPO Battagram, later they visited different parts of police lines, DRC office and all police offices in charge.
After taking over, DPO Battagram Miss Sonia Shamroz Khan said that all resources will be used to maintain the atmosphere of law and order in Buttagram district. She said that she believes in teamwork and all the officers and men He warned all the officers that corruption and immorality will not be tolerated under any circumstances – Providing justice to the people is one of their top priorities – Injustice to the people is absolutely not acceptable on this occasion. But people belonging to political and every school of thought of Battagram welcomed the newly appointed DPO and He expressed hope that she will play her role in the development of Battagram.