From Lahore, PTI leader Fawad Chaudhry was detained.
Fawad Chaudhry, a senior leader of the Pakistan Tehreek-e-Insaf (PTI), was detained by police from Lahore in the early hours of Wednesday on charges that he had spoken negatively about the members of the Election Commission of Pakistan (ECP).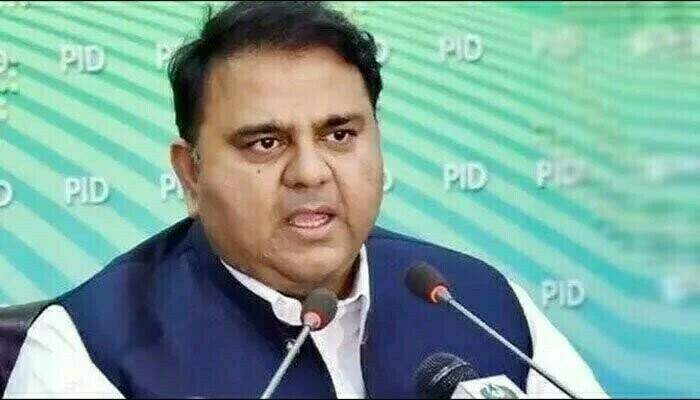 On the request of the ECP secretary, a case had been filed against Fawad Chaudhry at the Kohsar police station in Islamabad; who is to blame for the PTI leader's criticism of the commission and chief election commissioner?
Fawad Chaudhry has been transported by police to the Lahore Cantt Katchehry, where he will be presented to the court.
At the location, strict security measures have been taken, and additional police have been stationed inside and outside the courtroom.
In a tweet, PTI leader Farukh Habib said that Fawad had been taken from his home.
Farukh Habib also shared two videos of Fawad being removed from two vehicles.
Fawad's brother tweeted that his brother had been arrested from Lahore and had been taken away by unidentified men in vehicles without a license plate, which also confirmed the arrest.
Fawad Chaudhry allegedly threatened ECP members and their families following the appointment of Punjab caretaker chief minister, according to the FIR filed against the PTI leader.
The FIR stated that he stated that those in the interim government would be pursued until they were punished.
It also stated that the leader of the PTI advised returning government officials to their homes.