Govt to crack down on hawala, hundi services
With an apex national security forum agreeing to curb all informal and illegal channels of foreign currency flight from the country, the government on Monday said that it would clamp down on the illegal practice of hawala and hundi for the transfer of funds.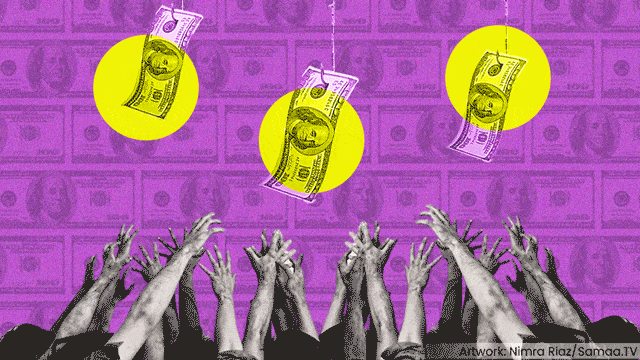 This was decided on Monday in a meeting between Federal Finance Minister Ishaq Dar, Prime Minister's Special Assistant on Economy Tariq Pasha, federal finance secretary, representatives of the Federal Investigation Agency (FIA) and representatives of money changers.
During the meeting, the smuggling of US dollars to Afghanistan was discussed. It was decided that the government would strictly clamp down on it.
The practice of using age-old money transfer methods of Hawala and Hundi was also discussed.
Dar said that they would be cracking down on those involved in these practices, including the service providers and those availing of the services.
Those people from whom the foreign currency is recovered on a tip-off and are unable to prove the legal source of the cash will be arrested as well.
The issue of under-invoicing of Afghan transit trade containers would also be taken up.
Foreign currency exchange companies were asked to enhance efforts to bring in dollars to the country from abroad.
These companies vowed to increase the supply of US dollars to lower the gap between the open market rates and dollars being sold on the black market.
Pakistan Foreign Currency Dealers Association Chairman Malik Bostan termed the meeting as quite positive and expressed the hope that the price of the dollar will stabilize and then come down.