Imran Khan urges powerful quarters to refrain from political engineering in next elections
Pakistan Tehreek-e-Insaf (PTI) Chairman and former prime minister Imran Khan blamed ex-army chief General (retd) Qamar Bajwa for pushing Pakistan into the mess it is in today, urging the powers that be to refrain from political engineering in the next elections.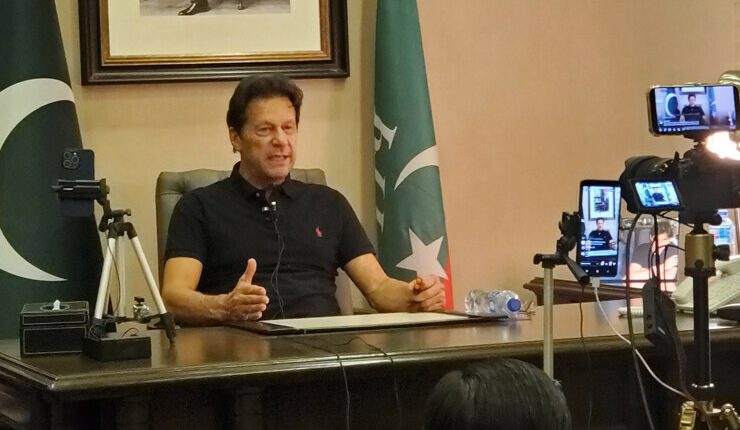 He addressed the female supporters attending the women's convention of PTI in Karachi via video link from his Zaman Park residence in Lahore.
Imran said that PTI is the only party in the country that can drive it out of prevailing crises.
Ex-PM said that they have started deliberating on war-footing steps to rescue Pakistan when they next come into power.
He added that, unlike in the past, people could not even hope now from the establishment as a powerful man – Bajwa – brought the country to the current stage.
Only a strong government backed by public mandate can perform Pakistan's surgery, he said.
PTI chairman doubted that political engineering would be carried out in the next elections to weaken PTI – which he asserted is the most popular political party.
He urged the powerful quarters to refrain from it as a government formed against the will of people will not be able to resolve mammoth problems faced by the country.