Imran's allegations 'increase threats' for Zardari: Bilawal
Bilawal Bhutto Zardari, chairman of the Pakistan People's Party (PPP), strongly rebuked Imran Khan's claims that former president Asif Ali Zardari had plotted to assassinate him on Saturday. Khan is a former prime minister and member of the Pakistan Tehreek-e-Insaf (PTI).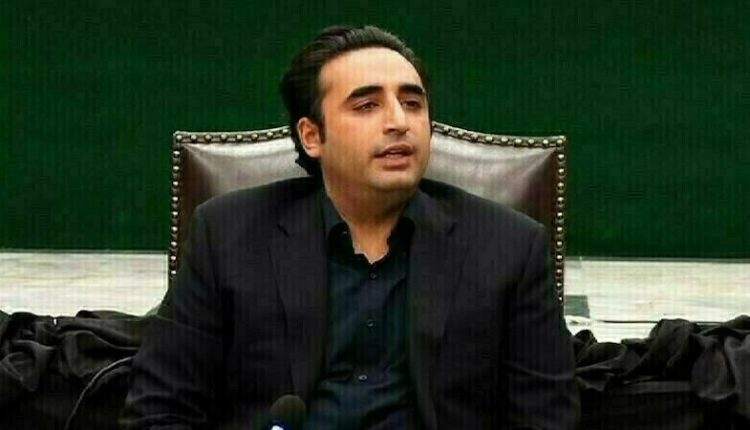 Bilawal Bhutto, the son of Zardari and Foreign Minister, stated in a series of tweets on Saturday that terrorist organizations had specifically threatened the PPP and its leadership, which included him.
"All of this will be taken into consideration if any attack were to take place against myself and my father, or my party," Bilawal stated. However, it was Imran who was making false accusations against his father, former president Zardari.
The head of the PPP, whose mother and former prime minister Benazir Bhutto had been the target of terrorist attacks twice and lost her life in the second, stated that Imran's statements have only made the threats against his father, his family, and his party even more severe.
"We take them seriously given our history," he said in response to Imran Khan's claim that Asif Zardari has hired some terrorist organization to knock him out.
He stated, "His most recent accusation that my family is associated with a terrorist organization or that we would use them to harm him not only defies logic but also exposes us all to an increased threat."
Bilawal promised that PPP would challenge him.
Bilawal, on the other hand, stated that Imran had been threatening Zardari.
"In the past, he made the threat that he was "in the crosshairs of his gun" to my father. Bilawal stated, "His and his associates' history as sympathizers and facilitators of terrorists is well documented."
Dreams of Imran's wife and the courts Bilawal said, pointing to Imran's wife Bushra bibi, that when his wife has a dream, he can't just come on television and make false accusations about people.
"Her dreams won't be used as evidence in court."
"Populist fiction cannot control our discourse, contaminate our politics, or undermine our democracy. We will not accept being terrorists' victims or listening to their political operatives' propaganda.
Bilawal stated, "We are exploring legal response to Imran's latest defamatory and dangerous accusations."
Putting the record straight, the PPP chairman stated that when Imran Khan was in power, he handed over Khyber Pakhtunkhwa to terrorist organizations, released terrorists, and arrested Democrats.
He claimed that PTI continues to provide funds to terrorist organizations.