In the physical remand of Fawad Chaudhry, the police request an extension.
Fawad Chaudhry, Senior Vice President of the Pakistan Tehreek-e-Insaf (PTI), was brought before a district and sessions court in Islamabad on Friday after serving a two-day physical remand in a case involving threats against ECP members.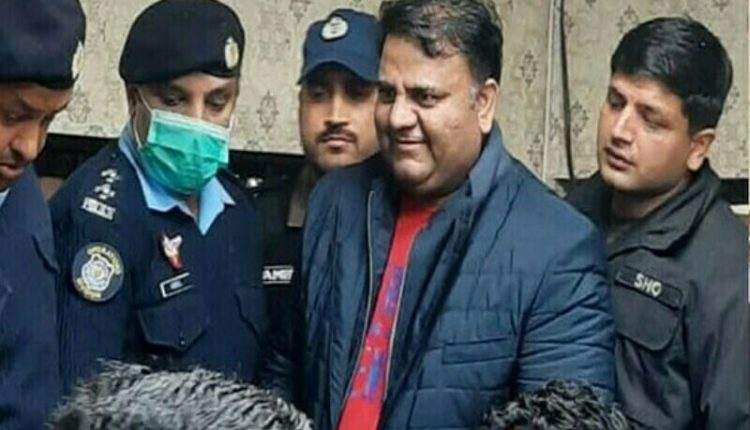 In light of the fact that additional investigation is required, the prosecutor requested an extension.
The court denied the Islamabad Police's request for an eight-day physical remand of the PTI leader on Wednesday and approved a two-day physical remand. The former federal information minister was relocated to Sector H-11's Counter-Terrorism Department (CTD) complex following the order.
Fawad was also taken by the police to the Pakistan Institute of Medical Sciences (PIMS) for a medical examination, and they found that he was healthy.
Fawad called the case "fraud and the FIR is a shame" and demanded the dismissal of all charges. His attorneys argued that the charges were politically motivated and that the PTI leader's case should have been filed in Lahore rather than Islamabad because he made the statements there.
In a media interview the day before, the PTI leader publicly "threatened" the members of the Election Commission of Pakistan (ECP) and their families. On Wednesday morning, he was taken into custody from his residence in Lahore. Within the ranks of the federal government, which denied involvement in his arrest, there was a lot of outrage over it.
The hearing today is taking place in the court of Judicial Magistrate Waqas Ahmad Raja. In addition, ECP's Saad Hasan, PTI's Babar Awan, Faisal Chaudhry, and Ali Bukhari are present at the hearing.
During the hearing, the prosecutor argued that physical remand is necessary for further investigation and that Fawad's statement poses a threat to the lives of ECP members.
Saad Hasan, the attorney for the ECP, said that Fawad tried to spread hatred and made accusations against the government, calling the ECP the "clerk" of the coalition government.
Additionally, he argued that a search of Fawad's house is necessary to seize his laptop and mobile phone.
At the most recent hearing, the request for discharge from the case was turned down by the duty magistrate.