Ishaq Dar briefs the US delegation on the economic priorities of the government.
In Islamabad, Finance Minister Ishaq Dar met with a delegation led by Robert Kaproth, Deputy Assistant Secretary of the US Treasury Department for Asia, to discuss Pakistan's economic situation.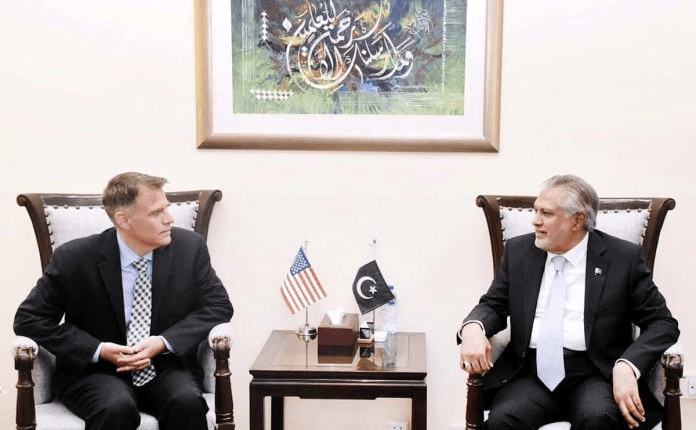 The finance minister acknowledged the difficult economic circumstances the current government inherited, but emphasized that reforms are being implemented in all areas to promote economic growth and development.
He stated that the country is destined for advancement and development as a result of the pragmatic measures taken by the government.
Dar also briefed the delegation on the economic effects of Pakistan's floods and the damages they have caused. He stated that the government is addressing each challenge with total dedication.
The minister explained that the rupee was also under pressure due to the smuggling of foreign currencies, particularly the US dollar, to Afghanistan and Iran, where the greenback was also short, as the US team wanted to understand Pakistan's challenges, including the erosion of its currency.
It continued, "The government is focusing on fixing things in the right direction, despite challenging economic conditions."
According to the finance ministry, Mr. Kaproth expressed confidence in the government's economic and financial stability policies and programs and stressed the importance of maintaining positive relations between the two countries.
The meeting was attended by senior representatives of both nations.