Journalists protest in front of Wana Press Club
Journalists protest in front of Wana Press Club to show solidarity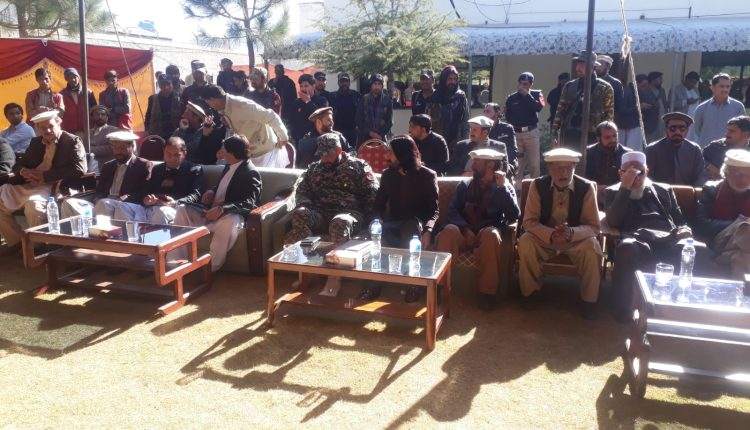 Hussain Bangsh
Journalists protest in front of Wana Press Club to show solidarity with tribal journalist Anwar Shakir Wazir, journalists associated with the press club raised placards and raised slogans in favor of Anwar Shakir.
Senior journalist Hafeezullah Wazir, senior journalist Nik Muhammad Wazir, journalist Deen Muhammad Wazir, journalist Mubashir Wazir, journalist Irfanullah Wazir, journalist Shahzain Wazir, reporter Anwar Shakir Wazir (affected journalist) and others were included in the protestors.
The protesting journalists in front of the Wana Press Club demanded from the government that our fellow journalist Anwar Shakir Wazir was homeless for 13 years. She has been living in Wana for the past 8 months with her three little girls, but has been deprived of the right to dispose of her property by a few neighbor-like tyrants. Chief Malkan of Zulikhel) settled, AC Wana confirmed. But this decision with Anwar Shakir was rejected by the opposite party. Anwar Shakir is stumbling in Dar Badr along with his children. Our comrade should get justice. This series of demonstrations will continue in all the tribal districts. In principle, a decision has been taken to set up a hunger strike camp until death in a few days. It should be remembered that the behavior of the current DPO is very appropriate and responsible. Finally, the journalists announced to continue the protest.