Lula calls for Amazon preservation regional policy.
On Wednesday, Brazil's new president, Luiz Inacio Lula da Silva, urged the countries of South America that are home to the Amazon rainforest to work together to preserve this essential resource for combating climate change.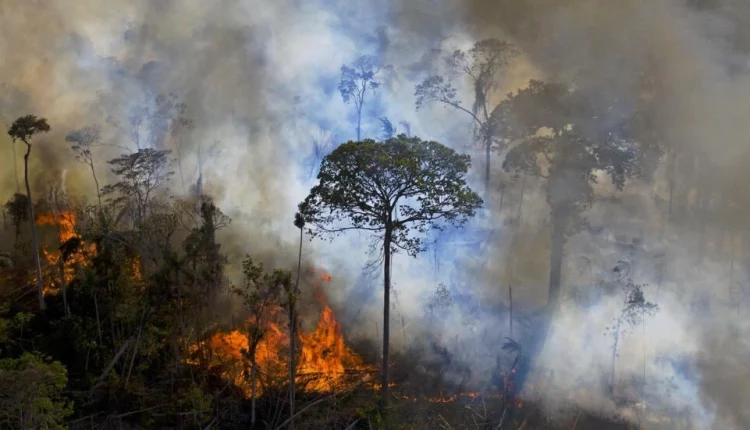 Lula stated in an interview with the GloboNews channel that addressing the "climate issue today is necessary in order to preserve the human species on the planet and everyone has a responsibility."
"So that we can discuss a continental policy to preserve our Amazon," Lula stated, "I am working to organize a meeting with the leaders of Ecuador, Columbia, Peru, Venezuela, Bolivia, and French Guiana."
After his far-right predecessor Jair Bolsonaro decimated oversight bodies, Lula, who began his third term as president on January 1, has pledged to take strong action to protect the environment, particularly by increasing Amazon protection.
During his four years in office, Bolsonaro, an ally of agribusiness, caused a worldwide uproar by increasing fires and clear-cutting in the Amazon jungle.
According to government statistics, deforestation increased by 75.5 percent over the previous decade and by 59.5 percent over the previous four years under Bolsonaro.
According to experts, farms and land grabbers are primarily to blame for the destruction, clearing the jungle for crops and livestock.
The 77-year-old Lula has pledged to stop deforestation in the Amazon by 2030. In the interview he gave on Wednesday, he stated that he wants to establish a federal police agency that would "act with more force" to safeguard the rainforest and strengthen other government agencies.
By 2030, there will be no more deforestation in the Amazon. Lula added, "And I will pursue this with sword and fire."