Merging into PTI: Chaudhry Parvez Elahi's party membership suspended
Pakistan Muslim League (PML-Q) President Chaudhry Shujaat Hussain on Monday issued a show cause notice to Punjab Chief Minister PML-Q provincial party chief Chaudhry Parvez Elahi and three others over reports that the latter wanted to merge the party into the Pakistan Tehreek-e-Insaf (PTI).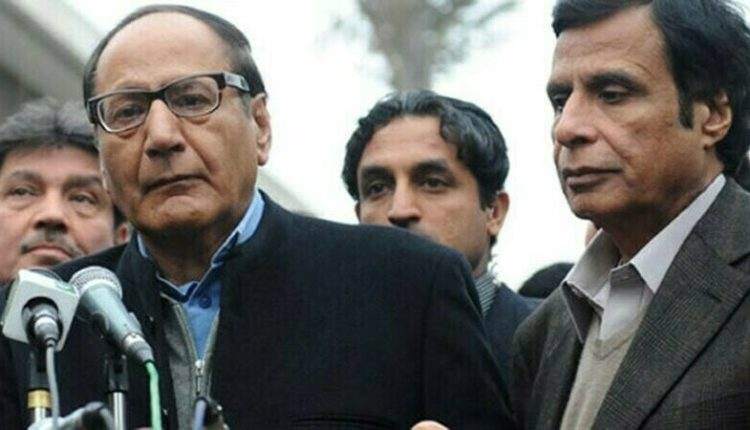 The show cause notice was issued by Hussain on Monday fater chairing a high-level, emergency meeting of the party which was attended by the party's central secretary Tariq Bashir Cheema, PML-Q Senior Vice President Chaudhry Salik, and senior leader of the party Chaudhry Shafay Hussain.
During the meeting, Elahi's statements of wanting to merge the provincial party into the PTI were discussed.
In the show cause notice, Hussain stated that such a step would be illegal and unconstitutional.
"PML-Q, as a political party has a particular character, vote bank, party discipline, constitution and rules, which were violated in your late night statements to the media," the notice read.
Subsequently, Elahi's basic party membership was suspended and he was given seven days to explain the statements.
Failure to do which would attract action from the party.
Notices to others
Apart from Parvez, show cause notices were also issued to Moonis Elahi and Hussain Elahi as well as Kamil Ali Agha.
Cheema, while issuing the notices, stated that their parliamentary seats and positions in the party were due to the party. Their statements and actions that suggested joining PTI were illegal and unconstitutional.
He clarified that decisions of joining another party can only be taken once they have resigned from their party positions and the parliamentary roles, including from the national assembly and the senate.
Otherwise, he warned, the party could ask the Election Commission of Pakistan (ECP) to de-seat them.
They were given seven days to clarify their position.
Discussion with Zardari
Earlier, the meeting also discussed the the recent conversation with former president and Pakistan Peoples Party (PPP) Co-Chairman Asif Ali Zardari.
It is pertinent to note that Punjab Assembly has been dissolved and now arch rivals PTI and PMLN are bound to make consultations on three names for the caretaker chief minister of Punjab.
Parvez Elahi has already suggested the names of Ahmad Nawaz Sukhera, Nasir Khosa and Naseer Khan to Punjab Governor Baligur Rehman.
Moreover, Punjab Governor Baligur Rehman also said that he has received three names from Chief Minister Parvez Elahi.
He said," names… are being forwarded to Opposition Leader Hamza Shahbaz Sharif. I would like to see both of the leaders jointly agree on any name within stipulated time."