MQM-P rejects delimitations ahead of Karachi LG polls, calls for fresh exercise
Muttahida Qaumi Movement - Pakistan (MQM-P) while rejecting delimitations for upcoming new local government polls in the urban Sindh including Karachi and Hyderabad called it a pre-poll rigging attempt by Pakistan Peoples Party (PPP).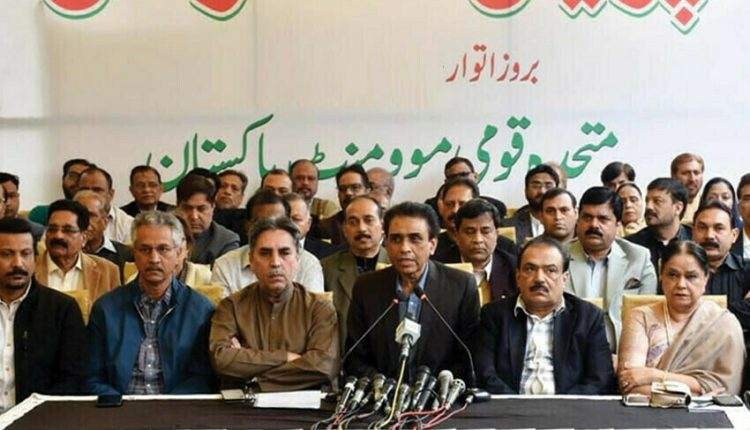 Addressing the media in Karachi following Rabita (coordination) Committee meeting, MQM-P Convenor Dr Khalid Maqbool Siddiqui lambasted ruling PPP and said that new delimitations in Sindh reflected ill-will.
He stated that PPP will not be allowed to invade Sindh's cities through arbitrary delimitations.
Warning PPP over its undemocratic attitude, he said that the ruling party should not expect positive attitude from them.
Siddiqui said that MQM-P had already kicked off its electioneering for the LG polls.
He warned that his party is losing its cool and would take to the roads against pre-poll rigging.
The MQM convenor stated that the PPP had endorsed their stance on delimitations but later receded. He called for fresh delimitations in Karachi and Hyderabad before LG polls scheduled on January 15.
The Rabita Committee has also decided to notify the federal government about its reservations, he added.
Siddiqui said that they would mull on leaving the ruling coalition in the center if their reservations go unaddressed.