New u-turn: Imran hints at return to National Assembly
Having long exhorted National Assembly Speaker Raja Pervez Ashraf to accept the resignations submitted by their lawmakers enmasse, former prime minister and Pakistan Tehreek-e-Insaf (PTI) Chairman Imran Khan on Monday announced a major U-turn, stating that they could go back to the lower house of parliament.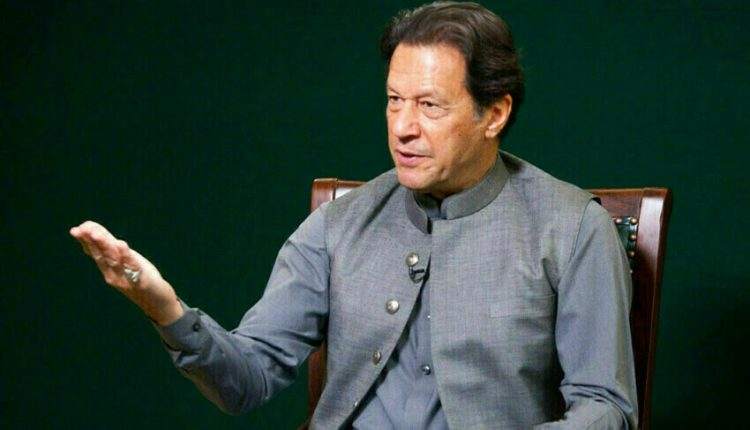 He said this in talks with senior journalists at his mansion in Zaman Park in Lahore.
Imran, who has already overseen the dissolution of the Punjab Assembly but has dithered on dissolving the Khyber Pakhtunkhwa (KP) assembly, said that they have now planned to give Prime Minister Shehbaz Sharif a 'tough time'.
Further he said that to bring in an interim set up after discussions with the treasury benches, they could go back to the national assembly.
"If we do not go back to the assembly, they will form an interim setup after discussing the matter with Raja Riaz," Imran suggested.
"We are planning a return to the national assembly."
The PTI had resigned en masse from the national assembly after a vote of no confidence against their party chief Imran Khan proved successful in April 2022.
In the event there is a run-off election for the prime minister's seat, he said that they will take decisions as per the evolving situation then.
Wooing PML-N members
He added that some members from the PML-N are in contact with the PTI, but that they will only allow these members to join after subjecting them to a 'test'. He did not define what this test would entail.
With regards to elections, he said that he sees polls taking place in April.
Admits defeat in Karachi LG polls
With the party unable to capitalize on the absence of the Muttahida Qaumi Movement Pakistan (MQM-P) during Sunday's local government polls, Imran conceded defeat.
The PTI chairman acknowledged that the party had an irregular internal structure which had cost PTI the victory in Karachi.
He, however, reiterated that the ruling Pakistan People Party was also complicit in rigging the polls.