'No talks with any terror outfit': Rana Sanaullah
Federal Interior Minister Rana Sanaullah on Tuesday said that the government has decided not to hold talks with any terrorist organization, including the Tehreek-e-Taliban Pakistan (TTP).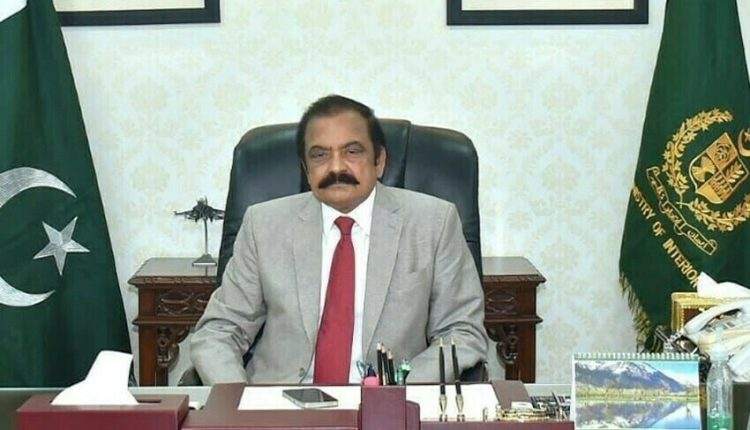 The federal interior minister shared granular details of all the decisions undertaken during the two-day-long National Security Committee (NSC) which was chaired by Prime Minister Shehbaz Sharif and concluded in Islamabad on Monday.
Sanaullah said that the stance of no talks was jointly adopted by the government and the the military with Chief of Army Chief (COAS) General Syed Asim Munir supporting the idea.
The federal minister clarified that terrorists do not hold dominion over any stretch of land in either ​​Khyber Pakhtunkhwa or Balochistan.
The minister said that the armed forces, police and other law enforcement authorities are conducting operations against terrorists in different parts of the country daily in which terrorists are being killed while officers are being martyred.
He assured the nation that the military will normalize the situation soon.
On terrorism and Afghanistan
With the Afghanistan expressing dismay over statements from Islamabad recently, the interior minister said that during the NSC, it was decided that Pakistan will urge Kabul not to allow its soil to be used for terrorism.
Islamabad has long called on Kabul to do better with controlling their borders with the accusation that terrorists from Afghanistan cross the Durand line into Pakistan to attack the state and then flee back to safety of Afghanistan.
Taking provinces on board
With the opposition Pakistan Tehreek-e-Insaf (PTI) terming the NSC meeting and its decisions 'non-serious' because two provinces which are bearing the brunt of the attacks were not even invited the meeting, Sanaullah explained that at this point, terrorism was no longer a regional or provincial issue, asserting that it was a national problem.
The minister said that it was job of the federal government to make a policy related to a national problem such as terrorism.
He clarified that the membership of the NSC is fixed with no chief minister of any province included as a member.
However, he conceded that chief ministers of particular provinces can be summoned to the NSC on special invitation.
He said that the interior minister, foreign minister, and defense minister should go to the apex committees of the provinces.