Norway will provide the most Arctic oil and gas exploration blocks ever.
Environmental NGOs criticized Norway's Tuesday announcement of plans to offer a record number of gas and oil exploration blocks in the Arctic, describing it as an "aggressive" promotion of fossil fuels.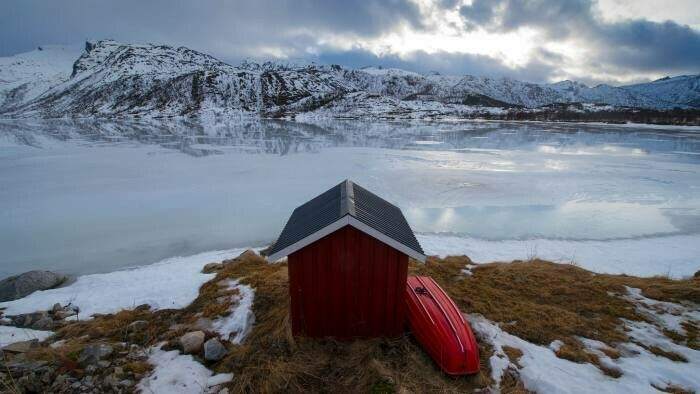 The Scandinavian nation, which is a major oil producer and Europe's primary supplier of natural gas, proposed 92 exploration blocks, including an unprecedented 78 in the far north of the Barents Sea.
The remaining 14 are located in the Norwegian Sea, close to the Arctic Circle.
Oil and Energy Minister Terje Aasland said in a statement that "new discoveries remain necessary to continue to develop the Norwegian plateau" and are important for Europe.
The announcement is part of the annual distribution of oil licenses in so-called "mature" zones that have already seen extensive exploration.
In the absence of a parliamentary majority, the center-left government and the Socialist Left party came to an agreement last year to prohibit prospecting in unexplored areas by 2025.
Environmental groups were outraged by the government's proposals.
As the United Nations and the International Energy Agency discourage further oil exploration to achieve climate goals, Friends of the Earth Norway's Truls Gulowsen condemned an "extremely aggressive" cycle of concessions.
The proposal, according to the non-governmental organization, would break the promise not to explore virgin territory because some blocks would be far from existing infrastructure.
The right-wing opposition, a staunch supporter of Norway's oil industry, stated that the move was the government's "tactical game" to gain bargaining chips for future negotiations with the Socialist Left.
The opening of "attractive areas" for prospecting was welcomed by Offshore Norge, an organization representing the oil industry.
A public vote will be held on the proposals. Licenses will be issued in January 2024, and applications from oil companies must be submitted by the end of this year.
Oil and gas extraction is currently only occurring at two locations in Norwegian waters, despite the fact that the Barents Sea has long been regarded as an energy-producing region.