'Not necessary to nullify NAB laws': Supreme Court
In what could prove to be a major blow to former prime minister and Pakistan Tehreek-e-Insaf (PTI) Chairman Imran Khan, the Supreme Court on Wednesday wondered why was it necessary to nullify the recent amendments made to the National Accountability laws of the country.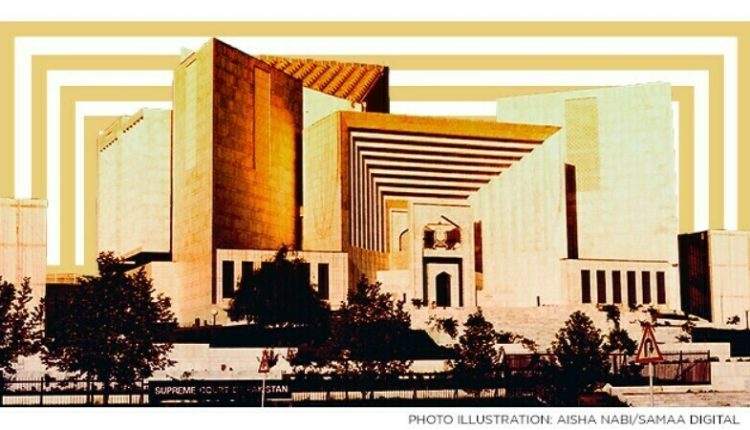 This was expressed on Wednesday as a three-member bench of the Supreme Court (SC), led by Chief Justice of Pakistan Justice Umar Atta Bandial, heard a petition filed by Imran against the amendments made by the incumbent government to the accountability laws.
During the hearing, Justice Bandial wondered why it was necessary to nullify the National Accountability Bureau (NAB) laws, noting that they have witnessed developments in the laws over time.
However, he further remarked that there should be a balance between public benefits and individual benefits.
During the hearing, the government – through Attorney Makhdoom Ali Khan – informed the court that 169 members of the National Assembly had voted to approve the amendments.
Chief Justice Bandial asked Makhdoom Ali Khan whether the attendance of or lack thereof of the opposition benches have any bearing on voting of amendments.
Justice Mansoor Ali Shah further added that is there any example wherein members of parliament have challenged a legislation passed in this manner?
Federal government lawyer Makhdoom Ali Khan replied that no such pattern was observed in past cases.
"Only Imran Khan had challenged the Nab amendments as a member of parliament and former prime minister of Pakistan," he commented.
Chief justice Bandial further pointed out that if the judiciary takes decisions on controversial matters, additional controversies would emerge in the future.
"It is of foremost importance for the judiciary on how it safeguards the constitution and laws," he said.
He said that to attain public office, the doctrine of trust is necessary for all.
Makhdoom Ali Khan added that the judiciary should put its trust in parliament and politicians.
Chief justice said that the common man trusts the judiciary, but there are some basic principles that even the judiciary has to follow.