On January 30, "encroachers" will be removed from Lal Haveli.
Within the next 24 hours, the Evacuee Trust Property Board (ETPB) has developed a plan to expel illegal intruders from Sheikh Rashid Ahmed, chief of the Awami Muslim League (AML),'s Lal Haveli in Rawalpindi.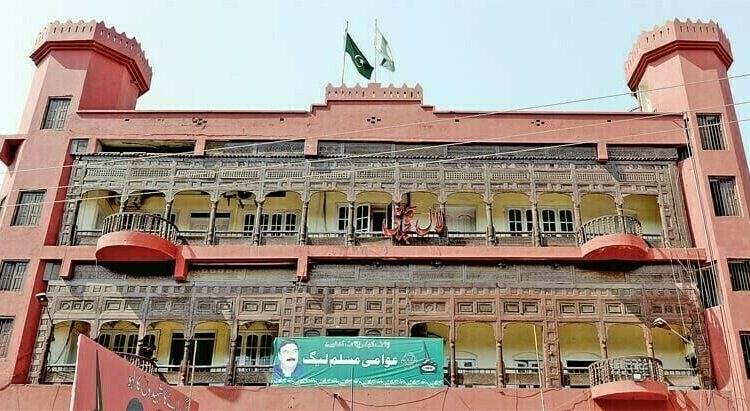 According to ETPB Deputy Administrator Asif Khan, in light of the Supreme Court's orders, Lal Haveli will be cleared of illegal occupants.
In this regard, Asif stated that he had requested assistance with the eviction by writing to the police, the Federal Investigation Agency (FIA), and the paramilitary Rangers.
It is reported that Bohar Bazar-based evacuee trust properties exist. The notice states that various individuals have illegal possession of Rawalpindi in District Rawalpindi.
"It is therefore most humbly requested that the undersigned be provided with a reserve police force headed by an officer not below the rank of Deputy Superintendent of Police for the purpose of retrieving the aforementioned evacuee trust properties on January 30, 2023 at 9 a.m. for assistance and to avoid any mishap due to political reasons," reads the statement.
The AML chief Sheikh Rashid Ahmed had previously been notified by the Rawalpindi district administration to vacate his Lal Haveli residence.