Pakistan Navy lays keel for first indigenous-designed gun boat
In a significant development for the indigenous defence industry, the keel for the first indigenously-designed gun boat of the Pakistan Navy was laid on Saturday.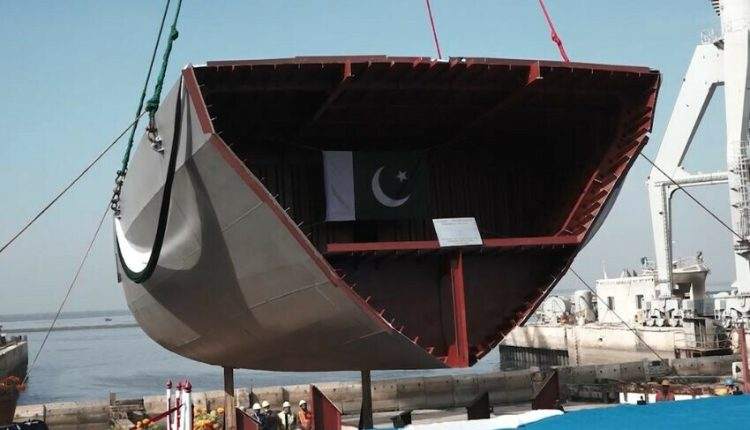 On Saturday, a commemorative ceremony was held at the Karachi Shipyard and Engineering Works (KS&EW).
Officials from the Pakistan Navy attended the event, including Commander Pakistan Fleet Vice Admiral Ovais Ahmed Bilgrami.
Vice Admiral Bilgrami praised the Ministry of Defence Production, Pakistan Navy, and KS&EW for working together to achieve this milestone during the ceremony.
He stated, "The Pakistan Navy is aware of the changing geo-strategic situation in the region and will continue to enhance its naval capabilities to remain combat-ready to counter the enemy's nefarious designs."
Rear Admiral Salman Ilyas, KS&EW's managing director, spoke earlier about the shipyard's commitment to becoming self-sufficient in defense shipbuilding and the various ongoing projects there.
He mentioned that the gunboat, which was built locally, will be outfitted with cutting-edge sensors and weapons.
Pakistan's efforts to become self-sufficient in defense shipbuilding and the country's defense industry both benefit greatly from this development.
When completed, the gun boat is anticipated to enhance the Pakistan Navy's capabilities in the region.