Pakistan suffers a catastrophe: Floods now put 6 million at risk of starvation.
Due to the devastating floods that struck Pakistan earlier this year, an alarming six million people are currently experiencing acute food insecurity, according to a new World Bank report.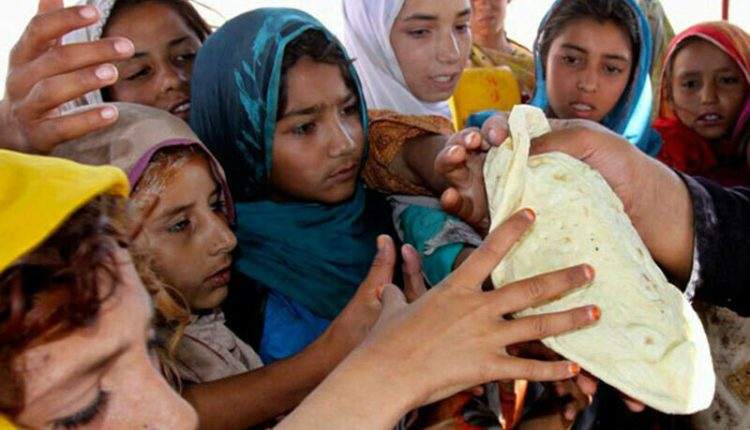 The floods, which occurred in the provinces of Balochistan and Sindh, which are already among the most food-insecure areas in the country, killed more than 11 million heads of livestock and destroyed over 9.4 million acres of cropland between June and August 2022.
Between September and December, the World Food Programme (WFP) predicts that 8.5 million people will be experiencing food insecurity.
Pakistan's food inflation has also increased significantly, according to the World Bank's food security update released in January 2023. From 8.3% in October 2021 and 15.3% in March 2022, food inflation increased to 31.7% in September 2022 and 35% in December 2022.
The high rate of food inflation in South Asia was attributed, according to the report, to the high frequency of climatological shocks, the depletion of foreign currency reserves, and the depreciation of local currencies, all of which have reduced the affordability of healthy food.
Food production in the region has also been significantly disrupted by floods brought on by monsoon rains that are higher than usual in some parts of South Asia and lower than usual in others, according to the update.
Bangladesh saw a year-over-year increase in food prices of 7.9 percent in December 2022, 7.4 percent in Nepal, 35.5% in Pakistan, and 64.4% in Sri Lanka.
The Pakistani government and the international community have been urged by the World Bank to act quickly to solve the growing problem of food insecurity.