Pakistani family in US jailed for forcing daughter-in-law into 'servitude' for 12 years
A Virginia family, of Pakistani origin, was sentenced in US federal court earlier this week for conspiracy to compel the forced labor of a female in-law and Pakistan national Maira Butt.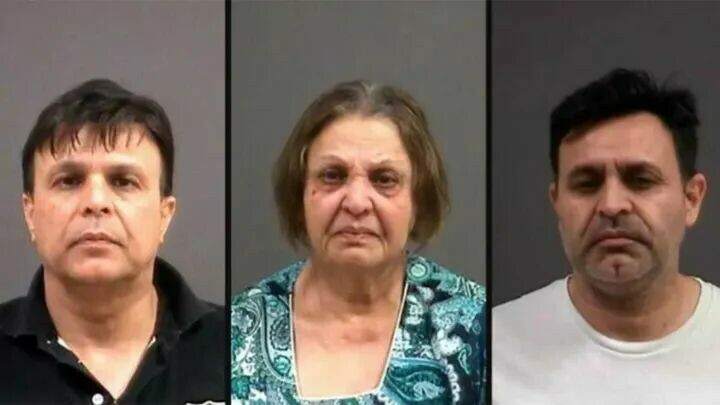 The woman's 80-year-old mother-in-law, Zahida Aman, and two brothers-in-law, 48-year-old Mohammed Rehan Chaudri and 55-year-old Mohammed Nauman Chaudri, are among the three defendants, according to media reports.
According to the US Justice Department, the judge also ordered the perpetrators to pay the victim $250,000 in restitution for lost wages and other losses.
After Aman and Butt's mother arranged the pairing, Butt had tied the knot with Salman Chaudri, the eldest son of the family, in 2002.
Due to his out-of-state medical practice, Chaudri was seldom in their Midlothian, Virginia home. The Richmond Times-Dispatch says that in 2006, he would move out completely.
According to prosecutors, in order to keep Butt complying with their orders, Aman and her sons used physical and verbal abuse, restricted Butt's communication with her family in Pakistan, and confiscated money, jewelry, and immigration documents.
Is she a daughter-in-law or a housekeeper?
Every day, the victim was forced to work as a domestic servant, performing a variety of tasks around the Chaudri property, beginning early in the morning.
Butt was prohibited from driving or speaking with anyone other than the defendants' families, and she was also denied food.
In addition, the defendants kept Butt away from the four children she shared with Chaudri from 2003 to 2008. In the end, the three people threatened to deport Butt, which would have completely separated Butt from her children.
Abuse and escape Over the course of the 12-year ordeal, the Richmond Times-Dispatch reports that Ms. Butt tried to kill herself twice—once with sleeping pills and once with rat poison—and lost 60 pounds and clumps of her hair.
With the assistance of one of her Pakistani-American brothers, Ms. Butt was able to flee the house in May 2016 and report her abuse. She and her four children currently reside in Connecticut.