Pakistan's economy in 'collapse' as IMF visits
Pakistan is gripped by a major economic crisis, with the rupee plummeting, inflation soaring and energy in short supply as IMF officials visit to discuss a vital cash injection.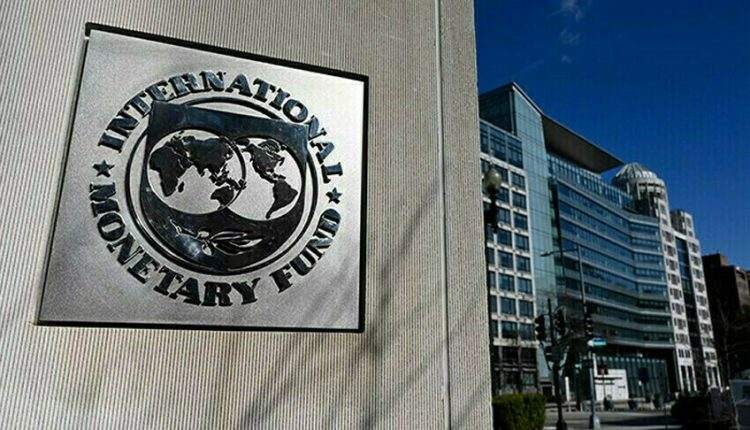 Fearing retaliation in advance of the October elections, Prime Minister Shehbaz Sharif opposed the International Monetary Fund's demands for tax increases and subsidy reductions for months.
However, Islamabad has begun to yield to pressure in recent days due to the imminent threat of national bankruptcy and the absence of friendly nations that are willing to provide less painful bailouts.
To control a proliferating black market for US dollars, the government loosened restrictions on the rupee, which sent the currency to a record low. Additionally, artificially low gasoline prices have increased.
The road has come to an end for us. Abid Hasan, a former World Bank economist, told AFP that the government needs to present a political case to the public for complying with these (IMF) demands.
We'll end up like Sri Lanka, which will be even worse, if they don't, and the country will undoubtedly default.
Last year, Sri Lanka defaulted on its debt and experienced months of food and fuel shortages that sparked protests and ultimately led to the resignation of the country's leader, who fled overseas.
With Nasir Iqbal from the Pakistan Institute of Development Economics advising that the economy had already "virtually collapsed" as a result of mismanagement and political turmoil, time is of the essence in Pakistan.
Crisis in cost of living On Tuesday, the IMF delegation will arrive in a panicked nation still reeling from unprecedented floods that submerged a third of its territory.
The state bank in the world's fifth-largest population holds less than $3.7 billion, which is sufficient to cover just three weeks' worth of imports.
It is no longer issuing letters of credit, with the exception of essential food and medicines. As a result, the Karachi port has a backlog of thousands of shipping containers full of stock that the country cannot afford.
The imports block and a significant devaluation of the rupee have had a devastating effect on industry. Domestic investment has slowed, textile factories have partially shut down, and public construction projects have stopped.
With their tools displayed, dozens of day laborers, including painters and carpenters, wait in downtown Karachi for work that never comes.
Zafar Iqbal, a 55-year-old mason, was consuming biriyani from a plastic bag donated by a passing motorist when he observed, "The number of beggars has increased and the number of laborers has decreased."
"One cannot earn enough because inflation is so high."
At the gas station, a widow and her son said that since they only ate two meals a day, every few hundred rupees (75 cents) they spent on motorcycle fuel was precious.
According to Ulfat, who declined to provide her first name, "the cost is so high that we eat our breakfast late and the second meal at around seven, with nothing in between."
Chaos in politics Pakistan is stuck in a never-ending cycle of servicing its external debt.
According to Jamil Ahmed, governor of the State Bank, before the end of the fiscal year in June, the nation owed $33 billion in loans and other foreign payments.
$4 billion has been rolled over by lending nations as part of a diplomatic offensive, and $8.3 billion is still up for negotiation.
While this is going on, Pakistan is experiencing severe energy shortages, with capacity being depleted as a result of poor infrastructure and poor management, which only adds to the misery of its citizens and businesses.
A fault in the national grid that occurred as a result of a cost-cutting measure caused the entire nation to experience a daylong blackout last week.
In a mutually beneficial arrangement, state petroleum minister Musadik Malik informed reporters in Islamabad that imports of Russian oil would begin in April and be paid for in the currencies of "friendly countries."
The country's political chaos is mirrored in the faltering economy, and while his popularity remains high, former prime minister Imran Khan is putting pressure on the coalition in his bid for early elections.
In 2019, Khan, who was ousted in a no-confidence motion last year, negotiated a loan package from the IMF worth multiple billions of dollars.
However, he broke his promises to reduce market interventions and subsidies that had helped cushion the cost-of-living crisis, which caused the program to stall.
Over the course of several decades, more than two dozen IMF deals have been mediated and then terminated in Pakistan, where the majority of the population lives in rural poverty.
Political analyst and director of the South Asia Institute at the Wilson Center in Washington, Michael Kugelman, tweeted, "Even if Pakistan avoids default, the underlying structural factors that triggered the current crisis – one exacerbated by poor leadership and external global shocks – will still be in place."
"The next crisis could be just around the corner, barring difficult, large-scale reforms."