PM to leave on two-day official visit for UAE tomorrow
Prime Minister Shehbaz Sharif will embark on a two-day official visit to the United Arab Emirates (UAE) on Thursday.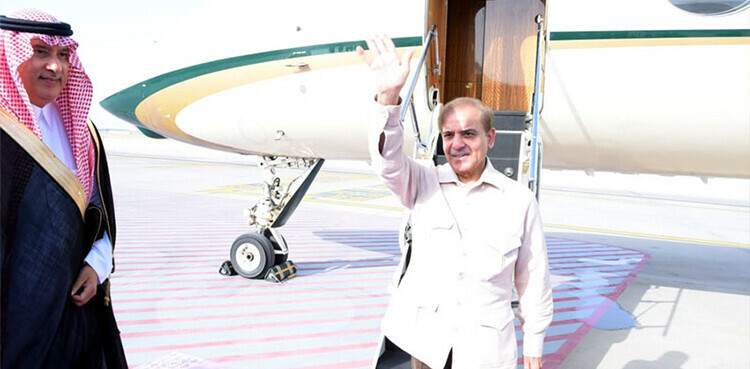 He will be visiting the UAE at the invitation of the President of the United Arab Emirates Sheikh Mohamed bin Zayed Al Nahyan.
According to a Foreign Office (FO) spokesperson, the prime minister will be accompanied by a high-level delegation, including key cabinet members.
This would be the prime minister's third visit to the UAE after assuming office.
During the visit, the prime minister will meet the UAE president and discuss the matters relating to advancing economic, trade, and investment ties between the two brotherly countries and creating increased opportunities for the Pakistani workforce in the UAE.
The two leaders will also exchange views on various regional and global issues of mutual interest.
The prime minister will also meet with the UAE prime minister and Vice President and Ruler of Dubai, Sheikh Muhammad bin Rashid Al Maktoum.