PML-N likely to go into election mode as Maryam Nawaz plots return to Pakistan
Shortly after Punjab Chief Minister Parvez Elahi signed a summary advising Governor Balighur Rehman to dissolve the provincial assembly, the ruling Pakistan Muslim League-Nawaz (PML-N) has decided to step up preparations for general elections later this year, with party vice president and chief organizer Maryam Nawaz Sharif deciding to return to Pakistan next week.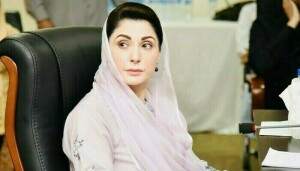 A source close to the party leadership said that since Punjab is the political stronghold for the PML-N, and amidst significant gains made by the Pakistan Tehreek-e-Insaf (PTI) in the province, the party is likely to use any upcoming by-polls as a litmus test for its support in the public.
For this, Maryam and her role as chief organizer would be crucial.
While a decision on when Maryam will return has yet to be decided, it is expected that she will travel to Pakistan some time next week.
This decision is seen as a major development in the ongoing political turmoil in Pakistan, and it is expected that Maryam's return will bring new energy to the PML-N's efforts to counter the PTI's move, the source added.