PML-Q, PTI bulldozed rules to secure sham trust vote: opposition
As the votes of the trust motion were being counted behind closed doors in the Punjab Assembly, the protesting opposition outside it termed it a sham and a fraudulent and non-transparent vote that was stolen in the cover of the night.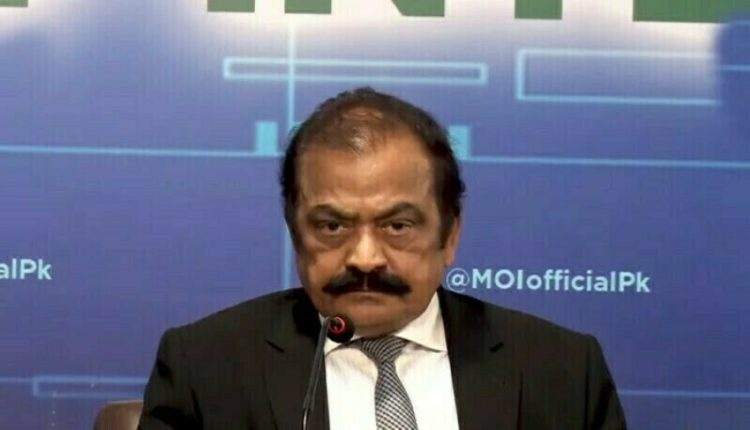 Speaking to the media outside the Punjab Assembly, Federal Interior Minister Rana Sanaullah, SAPM Attaullah Tarar and Pakistan Muslim League (PML-N) leader Malik Ahmed Khan, said that the way the proceedings have taken place tonight have only added credence to their claims that the Pakistan Muslim League-Quaid (PML-Q) and the Pakistan Tehreek-e-Insaf (PTI) lacked sufficient numbers and that they had stolen a sham and unconstitutional vote.
"You all saw how a lie was spoken," Sanaullah stated, adding that earlier in the day, Punjab Assembly Speaker Mohammad Sibtain Khan had stated that during today's proceedings, there will be no election nor would there be a vote of confidence.
"The session was dragged on for six to seven hours and then suddenly a new session commenced post-midnight with a new agenda and a vote of confidence was bulldozed."
He added that since the matter remains sub-judice in the courts, where an order of Punjab Governor Balighur Rehamn was suspended, how could they do this?
"They twisted the the law to do this," he said, adding, "this is an illegal and unconstitutional move."
How can they usurp the vote in the cover of darkness like that?
Sanaullah maintained that the PTI and the PML-Q lacked sufficient numbers for the vote hence the machinations.
"This is why they did not complete the process for the vote," he said, noting that the opposition was not allowed to observe the vote counting.
"When they started counting the votes, two members of the opposition should have been allowed to observe as polling agents to ensure that results are not being falsified," he said.
"What ever number they now claim will be fake and without credit because they failed to meet the requirements for a fair election," he maintained.
Sanaullah added that the heinous allegations that the PML-N or the PPP were involved in either coercion or horsetrading of members had proven to be false after it emerged that Elahi had promised disgruntled PTI members not to dissolve the provincial assembly.
"If Elahi now does not dissolve the assembly, then what would happen to PTI chairman imran khan's narrative?" he asked.
"Today, no one talks about engineering or about horse trading because Elahi's oath works or Imran's narrative," he said.
Sanaullah termed the vote as illegal and constitutional and one that the PML-N does not accept.
Malik Ahmed Khan als otermed the vote as illegal. He explained that under Section 130/7, a notice must be circulated amongst members ahead of a trust vote so that it can be recorded transparently.
"Because they did not have the numbers and bulldozed the rules."