PTI and opposition agree on Azam Khan as interim CM of KP.
The opposition and the chief minister of Khyber Pakhtunkhwa (KP) have agreed that Azam Khan, a former provincial secretary, will serve as the interim chief minister of the province.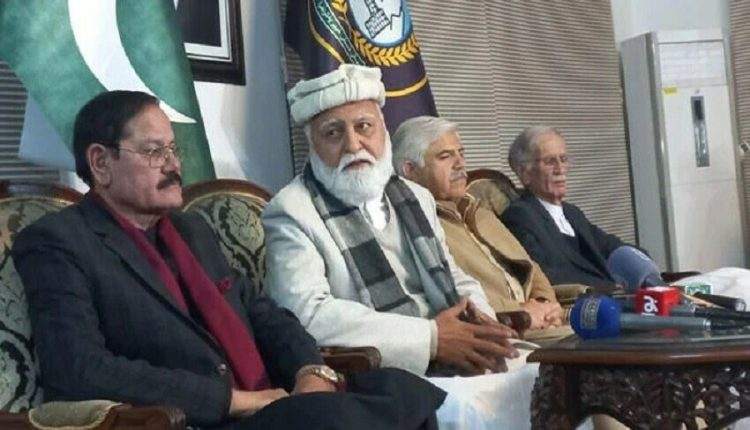 The opposition made the name Azam a suggestion, and the current KP CM agreed.
Additionally, a letter requesting the caretaker CM's appointment has been sent to the governor.
The name of the former federal secretary, Khalid Pervez, had been suggested by Pakistan Muslim League Nawaz (PML-N).
The name of the interim chief minister was sent to Akram Khan Durrani, a former opposition leader.
Khalid Pervez, according to PML-N leader Ikhtiar Wali, was an honest and talented former bureaucrat.
Imran Khan, in contrast to Punjab, is more accommodating when it comes to consultations regarding the caretaker KP CM. In KP, the naming of a caretaker chief minister was close to being resolved due to Imran Khan's flexibility.
Sources claim that Pakistan Tehreek-e-Insaf (PTI) Chairman Imran Khan had actively participated in the process and instructed Chief Minister Mahmood Khan and senior leader Pervez Khattak of his party to contact the opposition of the dissolved provincial assembly to discuss the name.
Ex-opposition leader Akram Durrani was contacted by senior PTI leader Pervez Khattak, who offered to sit down with him to finalize a name for the caretaker CM. This suggests that these efforts have been successful.
A source had confirmed that Chief Minister Mahmood Khan and Akram Durrani would meet in the KP speaker's chamber to finalize a name. Both stakeholders had agreed to talk.
The Constitution requires that both sides agree on a name before the matter can be referred to a bipartisan parliamentary committee. This was being done in accordance with the naming process.
The caretaker chief minister's name is ultimately selected by the Election Commission of Pakistan (ECP) from the names proposed by both sides if a deadlock continues.
The caretaker CM issue in Punjab is now before the ECP. Because the PML-N, PPP, and PTI members of the parliamentary committee in Punjab could not agree on a name, the commission will now choose the name of the province's caretaker CM.