Sans chief ministers: Fawad terms NSC huddle 'non-serious'
Pakistan Tehreek-e-Insaf (PTI) leader Fawad Chaudhry on Monday termed a two-day huddle of the top civilian and military officials under the umbrella of National Security Committee (NSC) as non-serious in given the absence of Balochistan and Khyber Pakhtunkhwa chief ministers.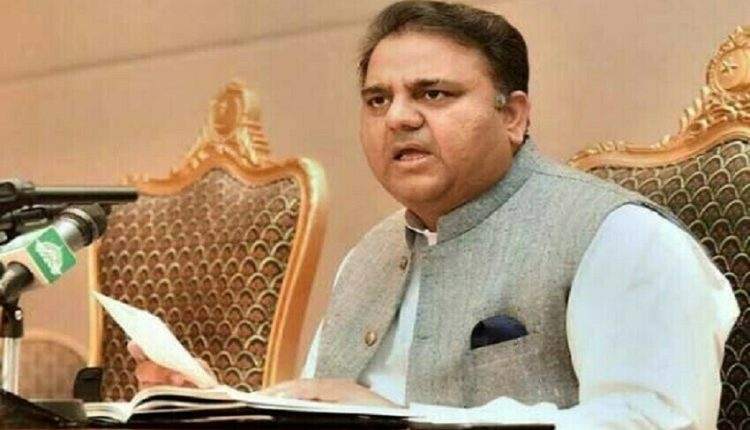 Speaking to media persons in Lahore on Monday, the former information minister was said that the absence of chief ministers of two provinces most affected by terrorism was a glaring omission.
"How can they justify that they are making serious efforts," the PTI leader questioned.
Fawad further said that the incumbent government does not have either a political, economic or administrative policy.
Restrictions on social media
With the PTI targeted for trying to spread disinformation about the economy and trumpeting how the country was heading towards a default, Fawad asserted there was no relation between improving the economy and imposing restrictions on social media.
He reiterated that country has been facing a serious economic crisis due to the uncertainty caused in the absence of fresh elections.
The PTI leader announced that their party will release a white paper on the country's economy on Tuesday.
MQM unification means more violence in Karachi
Referring to the efforts to unify the various factions of the Muttahida Qaumi Movement-Pakistan (MQM), Fawad alleged that such a move for PTI's former ally would mean an uptick in violence in the port city of Karachi.
He was confident that the people of Karachi will reject them.
Fawad Chaudhry said that uniting MQM would betray those who sacrificed themselves to bring peace to Karachi.
He claimed that all these matters (MQM unifications) in Karachi are a 'conspiracy to weaken the PTI'.