Saudi Arabia increases Pakistan's Hajj quota for 2023
Saudi Arabia has more than doubled Pakistan's Hajj quota for 2023 to 179,210 pilgrims for Hajj 2023.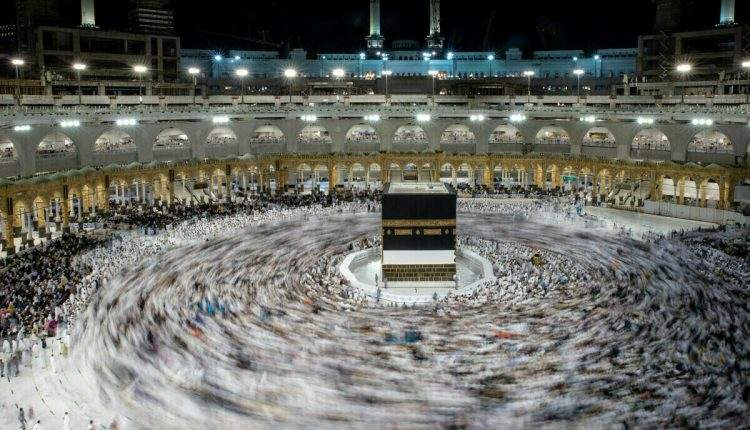 This means that Riyadh has restored Pakistan's quota to pre-pandemic levels.
As per the annual Hajj agreement, Saudi Arabia will also remove the age cap on pilgrims. Last year, only pilgrims who were 65-years-of-age or younger were allowed to perform the.
Mandatory bank account
Where relaxations have been given, this year would see the introduction of some new restrictions for Pakistani pilgrims as well including the mandatory presence of bank accounts for all Hajj applicants.
Muhammad Umar Butt, a spokesperson for the Ministry of Religious Affairs and Interfaith Harmony, said that pilgrims must also possess machine-readable passports in line with international standards and must carry an expiry date past December 26, 2023.
Butt added Hajj applications would likely to be called by the end of February and religious affairs minister would announce the final Hajj Policy 2023 after the cabinet's approval.
Minister in Saudi Arabia
Religious Affairs Minister Mufti Abdul Shakoor, who is currently visiting Saudi Arabia, has requested the Saudi authorities to further reduce the mandatory Hajj expenses.
It would help lessen the maximum burden on the Pakistani pilgrims who wanted to perform Hajj, on which the Saudi Minister of Hajj and Umrah Dr Tawfiq Fawzan Al Rabiah have given a positive indication.
The spokesperson said the minister, who is currently on an official visit to Jeddah to attend the four-day Hajj Expo 2023 – a major exhibition and conference – met Osama Samkari, chairman of a bus transport company Nicaba Sayarat and discussed the provision of better travel facilities for pilgrims traveling between Mina, Arafat and Muzdalifah.
He informed that Mufti Abdul Shakoor also met with his Saudi counterpart besides other several important figures and visited various institutions.
He said the participants briefed on modern Hajj arrangements and facilities in the light of Saudi Vision 2030 in the conference.
On this occasion, Secretary Religious Affairs Dr Aftab Akbar Durrani, Saudi Ambassador to Pakistan Nawaf bin Said Al Maliki, Hajj Director Sajid Asdi and representative of Hajj Organisers Association of Pakistan (HOAP), an association of private Hajj scheme operators, were also present with the minister.