School violence in Lahore: In order to avoid arrest, three female students secure bail.
A local court has granted interim bail to three female students in a shameful bullying case that took place at a private international school in the Defense area of Lahore.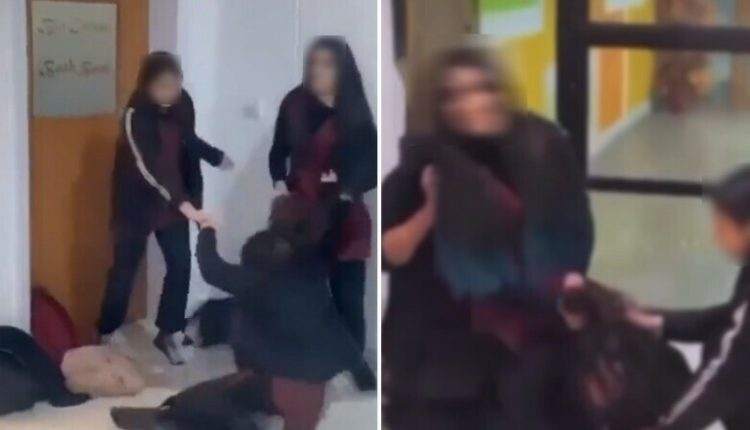 The first information report (FIR) names four girls, including the main character KM*, her sister JM*, and her friends KU* and NRA* (names withheld for privacy).
Aliha Imran, who has been identified as the victim, allegedly refused to drink with KM*. In response, Aliha was brutally beaten by KM* and the female members of her group in the school cafeteria. The video of the attack, which appears to have been recorded by their male friends, went viral on the internet.
In a brief video, three to four girls are seen pulling another girl's hair and yelling "sorry" at her. Additionally, they could be heard cursing Aliha Imran.
The suspects then repeatedly punched and kicked the victim after pulling her to the ground.
However, the video served as a tinderbox for the criminals.
Within a matter of hours, it went viral on the internet, and immediately, trends against the act took the top spots on local charts.
The users of social media also debated the moral and ethical principles taught at the school and the ways in which students had access to drugs within the establishment.
What took place?
The victim was physically and mentally abused by four female suspects on January 16, according to the first information report (FIR) filed in response to the victim's father's complaint.
She was outraged when he claimed to have sent her father a video of JM*.
The complainant stated that the girls took the victim to the cafeteria after planning an attack on her around 2:30 p.m.
He insisted that the suspects had the intention of murdering her daughter.
The complainant asserted that the suspects beat up her daughter, used a knife on her, and even tore her clothes.
While thrashing Aliha, he informed the police that the suspects rented the gold jewelry that weighed approximately 1.5 tolas.
The complaint stated, "The girls filmed video of my daughter and shared it on various social media sites; we have registered a complaint with the FIA cybercrime about it."
Temporarily, suspects avoid arrest Three of the four named suspects went to a Lahore court to avoid arrest.
They were granted interim bail and prevented from being arrested by the police until January 30.
In addition, the court has directed the police to provide a report on the incident at the following hearing.