Shehbaz, Zardari, and Fazl promise to confront political obstacles in KP and Punjab.
The three key parties of the Pakistan Democratic Movement (PDM) have already begun focusing on the upcoming polls, and on Thursday, leaders of the three major parties of the coalition met together despite the fact that by-elections in Punjab and Khyber-Pakhtunkhawa (KP) have not yet been announced.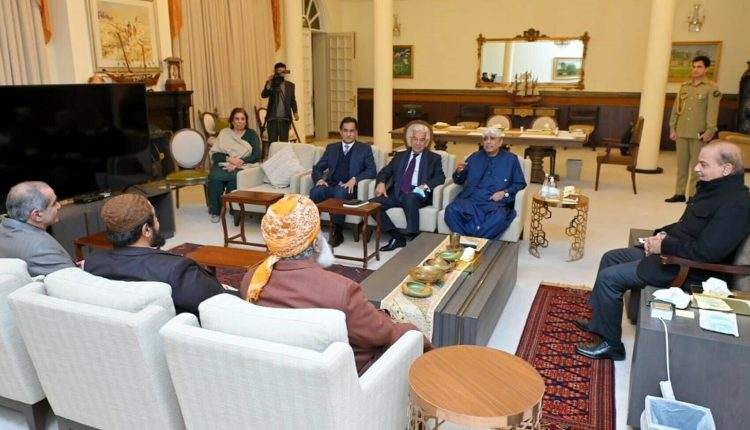 On Thursday, Prime Minister Shehbaz Sharif, President of the Pakistan Muslim League-Nawaz (PML-N), Pakistan Peoples Party (PPP) Co-Chairman Asif Ali Zardari, and Jamiat Ulema-e-Islam Fazl (JUI-F) chief Maulana Fazlur Rehman, President of the Pakistan Democratic Movement (PDM), met at the PM House for a summit meeting.
After the provincial assemblies of Punjab and KP were disbanded and by-elections to fill the seats in the national assembly were held, the troika talked about how the country's political situation was changing.
In addition, they talked about putting up interim cabinets in Punjab and Khyber Pakhtunkhwa.
In addition, PPP leaders Senator Salim Mandviwala and Dr. Asim Hussain, as well as Federal Finance Minister Ishaq Dar, Economic Affairs Minister Ayaz Sadiq, and Railways Minister Khawaja Saad Rafique, attended the meeting.
Since the dissolution of the assemblies and the establishment of interim governments in KP and Punjab, this is the first meeting between three leaders from the PML-N, PPP, and JUI-F.
Pakistan Tehreek-e-Insaf (PTI) Chairman Imran Khan, on the other hand, has announced that protests will be held against interim Punjab chief minister Mohsin Naqvi, accusing him of being partisan toward the PPP and PML-N. The PTI chief also strongly criticized the arrest of former information minister Fawad Chaudhary on the complaint of Election Commission of Pakistan (ECP) secretary after Fawad allegedly threatened ECP members and their families.