Sheikh Rashid, a Rawalpindi resident, is detained by Islamabad police.
Sheikh Rashid Ahmed, the leader of Awami Muslim League (AML) and an ally of Pakistan Tehreek-e-Insaf (PTI), was arrested by the Islamabad police on Thursday from his residence in Rawalpindi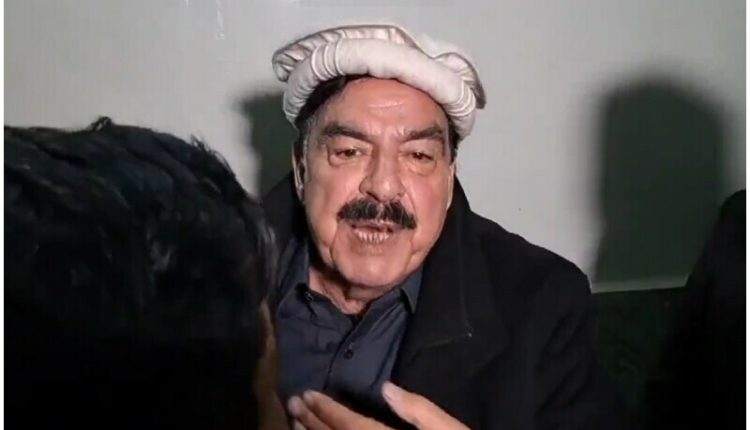 Rashid was accused of making false claims that Asif Zardari, co-chairman of the Pakistan People's Party (PPP), was planning to kill PTI Chairman Imran Khan.
Raja Inayat Ur Rehman, president of the PPP in the Rawalpindi Division, filed the case against Sheikh Rashid at the Aabpara Police Station in Islamabad for making unfounded claims about Zardari.
The PPP divisional president stated in the FIR that the AML chief attempted to disparage a previous president and put the PPP co-chairman and his family in "permanent danger."
Sheikh Rashid Shafiq, Sheikh Rashid Rashid's nephew, claims that a large number of police officers broke into Rashid's house and used force against his employees.
Sheikh Rashid warned Rawalpindi's SHO and Interior Minister Ranasanaullah to sue during his subsequent appearance in the police vehicle.
In political circles, Sheikh Rashid's arrest is being viewed as a significant development in the ongoing tensions between political parties.
The arrest of Sheikh Rashid is strongly condemned by Imran Khan, who took to Twitter to voice his disapproval.
"Never in our history have we had such a biased, vengeful caretaker government appt by totally discredited ECP," he wrote. The question is whether Pakistan can afford the street movement that is being encouraged at a time when the imported government has bankrupted us.