Shujaat Hussain reprimands Imran for undermining govt's efforts at Geneva
Former prime minister and Pakistan Muslim League-Quaid (PML-Q) Chief Chaudhry Shujaat Hussain slammed Pakistan Tehreek-e-Insaf (PTI) Chairman Imran Khan for attempting to undermine the federal government's efforts to hold donors conference in Geneva.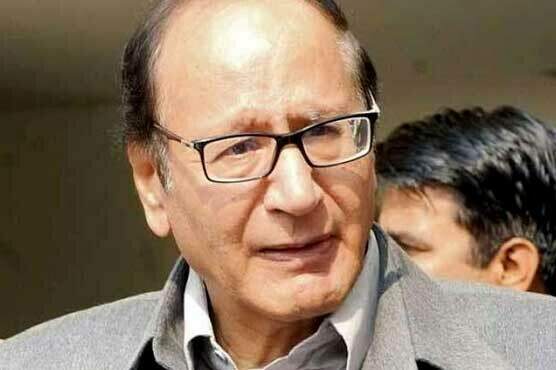 The government had jointly hosted the International Climate Resilient Pakistan with the United Nations in Geneva where countries and other international donors pledged around $10 billion for flood victims in Pakistan.
This was more than what was expected by the government.
PML-Q supremo Shujaat Husain said that Prime Minister Shehbaz Sharif and Foreign Minister Bilawal Bhutto Zardari have been labelled as beggars.
Without naming Imran Khan, the PML-Q chief said that the federal government had arranged the conference for the sake of the flood victims.
He said Imran Khan should be proud of the government for taking such steps.
Shujaat Hussain urged Imran to abandon his stubbornness and return to the parliament while joining government's efforts for the rehabilitation of flood hit people.
He even recited a couplet of poet Shahab Jaffery for the those who blame government instead of putting their efforts in mitigating the worries and owes of the flood victims.
*tū idhar udhar kī na baat kar ye batā ki qāfila kyuuñ luTā
mujhe rahzanoñ se gilā nahīñ tirī rahbarī kā savāl hai*