The ETPB sealed Sheikh Rasheed's Lal Haveli in accordance with a court order.
After Sheikh Rasheed, leader of the Awami Muslim League (AML), failed to provide documentation regarding the property, the Evacuee Trust Property Board (ETPB) sealed his residence in Rawalpindi, Lal Haveli; which was previously said to be held illegally.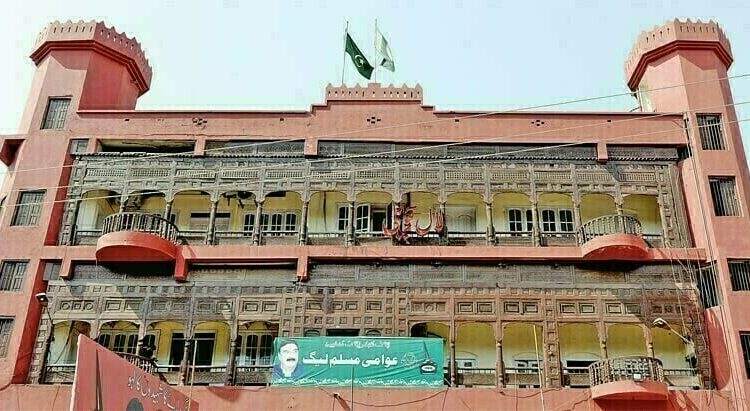 Early in the morning, a large police force, the Federal Investigation Agency (FIA), and the Auqaf department arrived at Lal Haveli and sealed it.
The Auqaf department declared last year that Sheikh Rasheed and his brother Sheikh Siddique were illegally living in seven different housing units in the area, including Lal Haveli.
The former interior minister was later required to submit legal documents for his residential building by the Supreme Court.
Sheikh Rasheed and his brother, on the other hand, failed to provide the Supreme Court with the necessary documentation.
The court then directed the concerned authorities to seal the seven Lal Haveli units, including schools and shops.
Sheikh Rasheed had claimed to have access to the registry, but the upper portion of Lal Haveli had not been sealed.
Sheikh Rashid Shafique, a former member of the National Assembly, told the media that they are taking the registry to the Auqaf Department, claiming that the move is illegal.
He went on to say that the decision to seal Lal Haveli wouldn't have been made at night if it had been right.
He added that in addition to ours, the properties of some poor people have also been sealed.
Rashid Shafiq went on to say that they will fight the case on behalf of the poor and open up their properties.
He stated that the move by the department had been challenged in the high court.