The "mysterious" $258 million increase in Pakistan's forex reserves
Pakistan's foreign exchange reserves increased by $258 million, but the source of the inflow was unknown.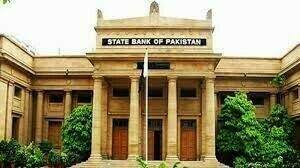 Data released by the State Bank of Pakistan (SBP) on Thursday evening showed that Pakistan's foreign exchange reserves for the week-ending January 13 stood at a level of $10.443 billion.
This was up by $255.8 billion from the previous week's level of $10.188 billion.
The data further showed that reserves held with the central bank had increased by $258 million from the level of $4.343 billion last week to $4.601 billion.
This is the first cumulative increase that the central bank's accounts have seen in four months.
The increase was not explained by the SBP in its statement at a point where the current account deficit for December remained at $400 million at a time where exports recorded a marginal increase. While imports saw a major decline, it was still more than the inflows of exports and remittances combined – which also slowed.
It remains at the lowest level for reserves held with SBP for the past nine years hen reserves fell to $3.92 billion in February 2014.
At the moment, the funds available with the SBP are sufficient to cover only a month's imports having spent $4.218 billion on imports in December 2022.
Meanwhile, reserves held by the commercial banks saw a narrow decline, falling by $2.2 million from $5.845 billion last week to $5.842 billion.