The next two were: Names for Punjab's interim chief minister are changed by PTI.
The Pakistan Tehreek-e-Insaf (PTI) on Thursday took another U-turn as it opted to leave out one of its named candidates for the slot of Punjab's caretaker chief minister who turned out to be a dual national.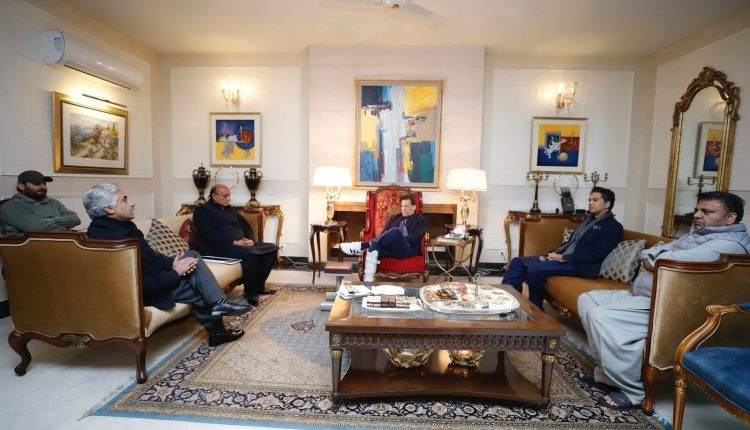 In a high-level meeting held at the residence of former prime minister and PTI Chairman Imran Khan in Zaman Park in Lahore, the PTI decided to withdraw Naseer Ahmed Khan's nomination for the position of caretaker chief minister.
Two names, Ahmed Nawaz Sukhera and Naveed Cheema, have now been sent by the party.
Former Punjab chief secretary Naveed Cheema
It's important to note that Nasir Khoosa, the third candidate from the PTI, has already said that he won't take over even if the government and opposition pick him.
Imran had initially refused to alter the names on the list. The PTI huddle, on the other hand, approved two names that will be presented to the Parliamentary Committee after news of one of the nominees' dual nationality emerged.
When will Punjab's interim CM be appointed?
The matter is currently before the Parliamentary Committee of the provincial assembly after Punjab Chief Minister Pervez Elahi and Opposition Leader Hamza Shahbaz were unable to agree on a name. Elahi proposed three names, and Shahbaz proposed two.
In accordance with the Constitution, the Election Commission of Pakistan (ECP) will select the name if the members of the Punjab Assembly Parliamentary Committee are unable to reach a consensus.
Because Punjab Governor Balighur Rehman failed to sign Pervez Elahi's summary within the allotted time, the Punjab Assembly was dissolved.